YOU DREAM – WE DESIGN
IN HARMONY WITH AFRICA
Stars of Africa is a full service Travel Design company, with an exclusive source of experience for those seeking destinations and resorts over and above the ordinary in Southern and Eastern Africa.
It is our ambition to enrich and inspire and we will customize your African journey depending on your special interests and expectations. We are passionate about Africa, and our select portfolio of world-class conservation-led experiences includes; pristine beaches and coral reefs, exclusive wildlife and wilderness in privacy, exciting vineyards, innovative art galleries and award-winning luxury hotels.
We have experienced and photographed all our destinations, and each property has gone through our stringent evaluation, and continued re-evaluation, based on our core values; Ecological, Ethical, Esthetical, Exclusive African Travel Experiences. We regularly travel to Africa on site-inspections, in search of the true Stars of Africa. And are deeply committed to selecting business partners who practice a high degree of accountability, and embrace a policy of responsible and sustainable tourism. All our preferred partners in Africa are actively involved in conservation.
In our carefully select Stars of Africa portfolio, you will find only travel experiences with the highest standards – luxury in the most sensual meaning of the word. We offer you exceptional service and the highest quality of assistance, guaranteeing discretion and privacy.
At Stars of Africa, we are truly convinced that your journey will provide new and inspiring lifelong memories under the Stars of Africa.
We look forward to hear from you and start to tailor a suggested African Travel Itinerary based on your dreams and expectations.
Send us an email, give us a call or fill in the contact details and we shall be pleased to be of service.
Meet the team
Contact Stars of Africa
What clients say
Corporate Events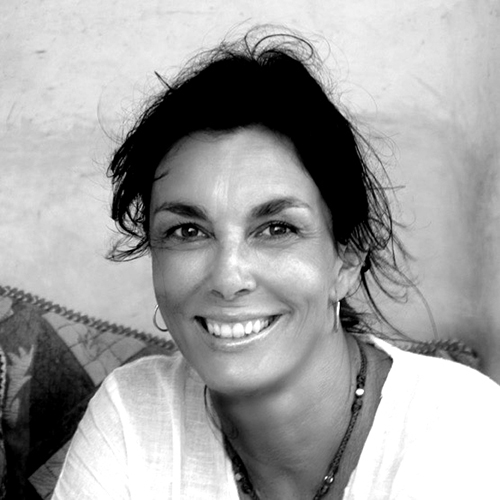 Anna LeidenkrantzFounding Partner/CEOanna@starsofafrica.se
Anna is Stars of Africa's CEO, and Founding Partner together with husband Tony Leidenkrantz. Anna's passion is dedicated to creating extraordinary journey's in Africa for Stars of Africa's international clientele. Guests can rely on her innate understanding of responsible tourism as a means to impact positively on wildlife conservation and local communities.
Based in Sweden, with partners in Kenya and South Africa, Anna and her team at Stars of Africa curate, design and deliver highly refined travel experiences. Anna's great network capabilities have built a high-profile network of trusted partners that forms an effective eco-system enabling her to fulfill Stars of Africa's clients every expectation. Creating rarity, uniqueness and, therefor value to each client. By using her resourcefulness, experience, network and contacts in Africa she and the team creates arrangements that touch the heart and soul of Stars of Africa's clients.
Anna specialize in adding value to each traveler, exceeding their expectations by introducing custom made solutions and experiences. Each touch point is carefully curated in detail, creating seamless and bespoken experiences combining luxury with adventure. The in-depth knowledge is a result of Anna's and Tony's extensive travels in Southern and Eastern Africa for the past 20 years. They have personal and close relationships with all the Stars of Africa providers in Africa.
She is a passionate photographer and an appreciated, skilled speaker. Her favorite adventure is a horseback safari.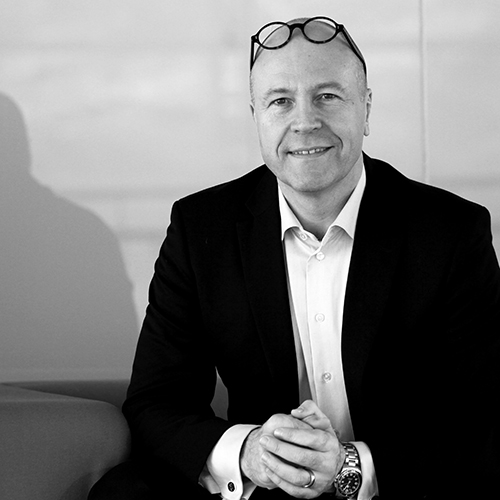 Tony LeidenkrantzFounding Partner/Marketing Directortony@starsofafrica.se
Tony is Stars of Africa's Marketing Director, he is also a Management Consultant focusing on corporate branding and communication. He speaks regularly about branding on conferences, at universities, for management teams and corporate boards. He acts as a trusted advisor to several CEOs and executives on strategic branding and communication issues. Tony teaches Strategic Brand Management in Industrial Design Engineering on a master level at Chalmers University of Technology. He is also the founder of Brand Leadership Forum® – Scandinavia's largest event focusing on corporate branding. Tony has previously been the co-founder, partner and CEO of BBDO's Brand Consultancy in Scandinavia. He has also held a number of executive positions in Swedish based multinational companies. 
Tony's deep commitment to authentic, experiential and sustainable African travel, derives from memories cultivated during 20 years of experiencing Southern and Eastern Africa during his and Anna's extensive travels. Conservation-led exclusive travel is what Tony strives to pass on to Stars of Africa's clients. Tony's passion for and insights into branding and communication are invaluable to Stars of Africa.
He is a passionate photographer, a former skateboard professional, a lover of South African wine and a keen diver. His favorite adventure is canoeing the Zambezi river.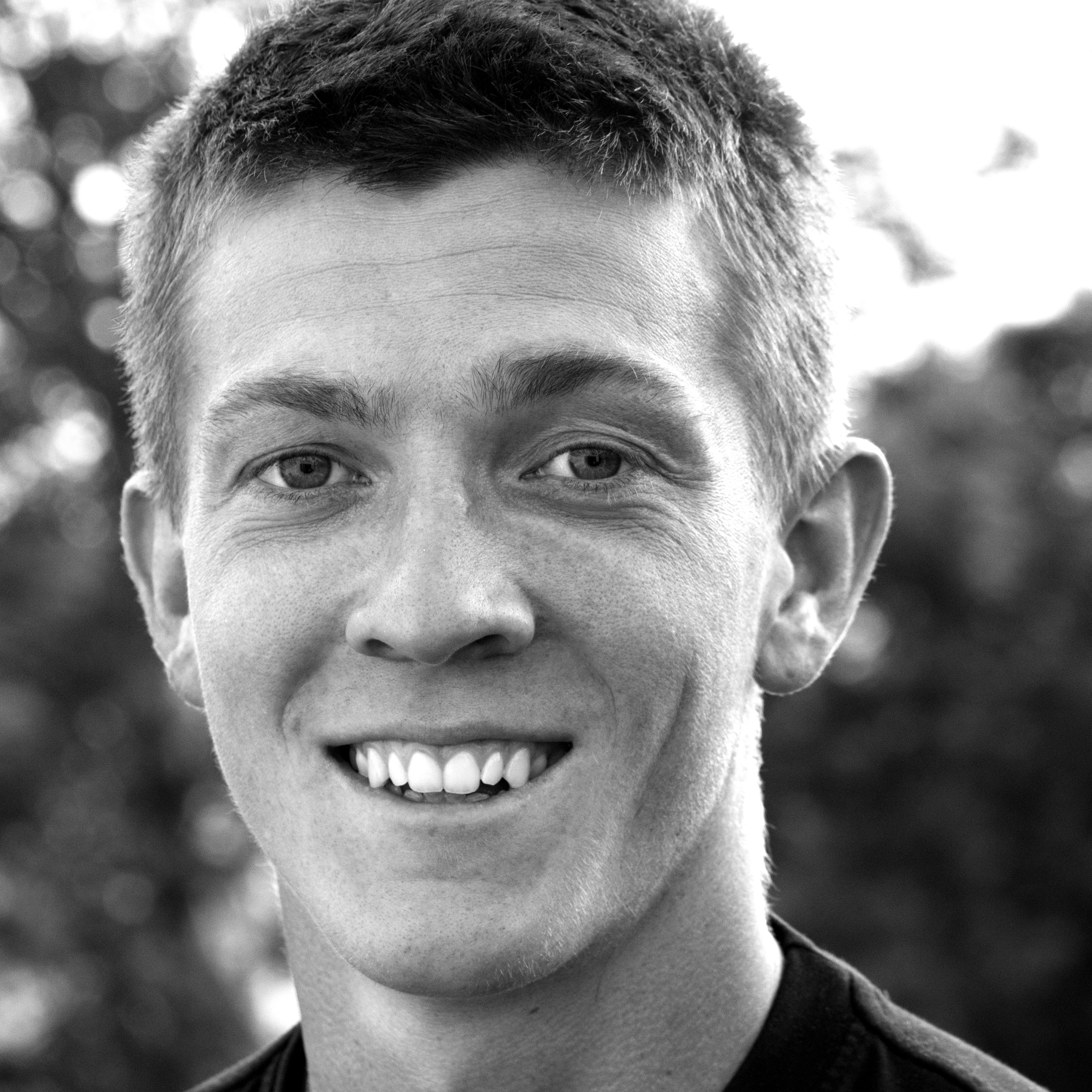 Noah FalklindMarket Representative Botswananoah@starsofafrica.se
Noah is Stars of Africa's Representative on the ground in Botswana.
Noah lives in Maun, Botswana where he combines his passion for photography and conservation with his love for travel in Africa.
Having grown up in Sweden, he traveled extensively with his camera after a High School degree in in Film and Media Communication. His love of adventure has seen him, and his cameras, deep within Pantanal and the Amazon in Brazil, in the wilderness of South Africa and on the savanna in Maasai Mara in Kenya, but it is The Okavango Delta that captured his heart.
Noah brings a wealth of experience from the Delta and other parts of Botswana. He has worked for Helicopter Horizons and is an avid aerial photographer. His passion for, and insights into wildlife photography are invaluable to Stars of Africa and our clients.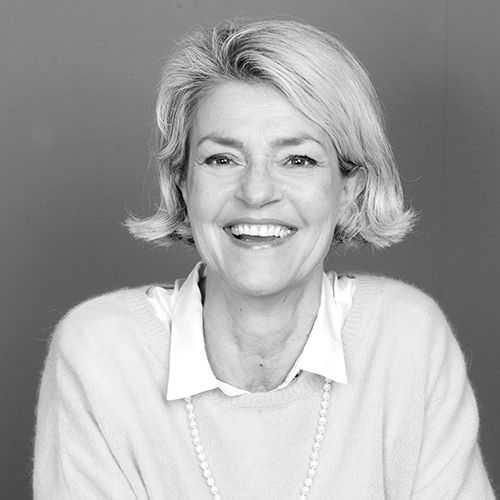 Katarina DahlinFinance Managerkatarina@starsofafrica.se
Katarina is Stars of Africa's Finance Manager. As Senior Finance Manager for Stars of Africa for more than a decade, Katarina is well versed in all aspects of the travel business and of course finance. After graduating with a degree in economics. She worked for many years as a Charted Accountant for various major accounting firms, before starting her own company in Accounting, Financial Statements, Salaries and Annual Report. Katarina has an affinity for the disparate worlds of numbers and nature. Her passion for Africa and the positive impact that travel creates provides critical balance to the financial creativity of Katarina's work
Katarina is based in Sweden, where she lives with her husband and their Flatcoated Retriever and Cocker Spaniel. Her love for running and skiing takes her and her beloved canines out in nature as often as she can. Her best memory from Africa is when she and her family celebrated her 50th birthday in Zanzibar. 
Katarina's passion for Africa and the conservation of the continent's wild places and animals makes her a dynamic and indispensable member of the Stars of Africa team.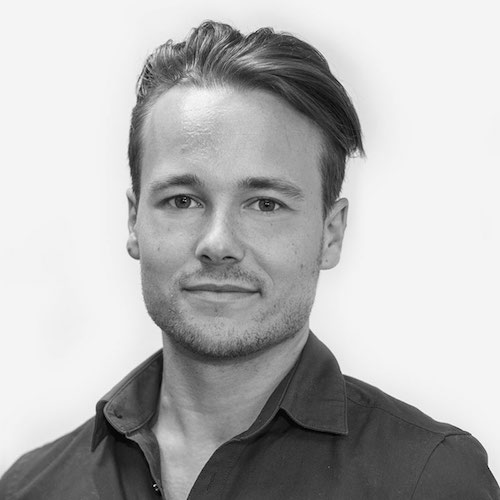 Cornelius JohnssonWeb Developercornelius@starsofafrica.se
Cornelius is Stars of Africa's web developer. As Senior web developer for Stars of Africa for the past 10 years, Cornelius is an invaluable asset as he specializes in the development of all applications, he is deeply engaged in optimization of our digital services and customer experiences.
He is a strong believer that the only way to do great work is to love what you do. Aside from detail-driven design, his strengths lie in collaboration and dedication, always ready for new challenges and always with a smile.
With a deep passion for archeology and anthropology since he was a child, Africa as the cradle of humankind has always been a center of attention for Cornelius.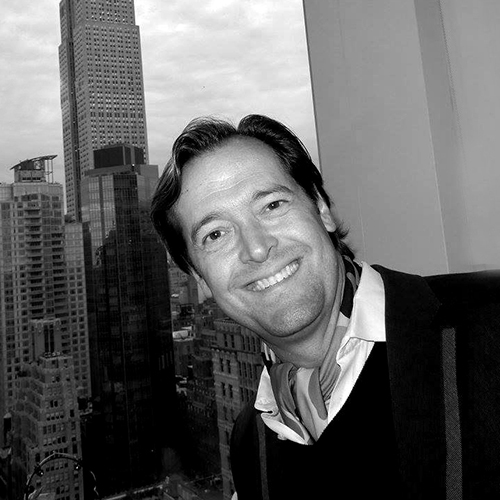 Shawn RettstattMarket Representative USAshawn@selectedescapes.com
Shawn is the President and owner of Selected Escapes, a New York and San Francisco based company that represents the Stars of Africa portfolio in the US, along with some of the finest destinations and niche Luxury Travel Companies in the world. Born in Arkansas and raised in California and Texas, he attended New York University after a 10 year career as a competitive figure skater. 
Shawn resides in New York City, he has a long career within in the travel and hospitality industry and has held the position of General Manager at the renowned The Inn at Irving Place in NYC, a position he held for 17 years. He has a passion for travel, with favorite destinations in Africa being Kenya, Botswana and South Africa. He also maintains an active role in figure skating, serving as an Olympic and World level judge and is an elected member to the ISU – International Skating Union. 
Shawn has a passion for luxury travel and exquisite food.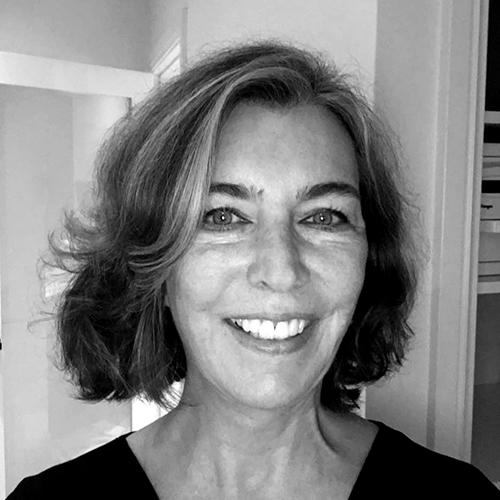 Ellen Freschauf-BreauxMarket Representative USAellen@selectedescapes.com
Ellen is the Founder of Selected Escapes and Stars of Africa's Representative on the US West Coast. Born and raised in Northern California, Ellen attended San Francisco State University before heading north to the Napa Valley – and a career in the hospitality industry.  Several years later, she accepted a position in New York City working for Laurence Rockefeller's legendary hospitality company, Rockresorts.  
After enhancing her resume with positions at Inter-Continental Hotels and Orient Express Hotels, Ellen founded Selected Escapes in 1992 (then Freschauf & Company).  Her goal has always been to provide sales and marketing support to select resorts and hotels, thereby increasing their visibility and sales within the upscale travel community. Today she resides with her husband Randy and their two Bernese Mountain Dogs in Marin County, California and continues to represent some of the finest hotels and specialty travel companies in the world, along with Stars of Africa's portfolio. Her favorite travel destinations in Africa is Kenya and South Africa.
Ellen has a passion for outdoor life and indoor decorating.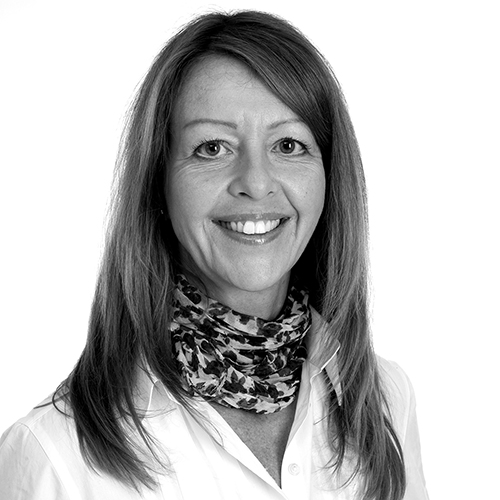 Ritva JanssonMarket Representative Kenyaritva@starsofafrica.se
Ritva is Stars of Africa's Representative on the ground in Kenya. She combines her extensive background in hospitality with her passion for travel and her love of Africa. Ritva brings an invaluable wealth of experience gleaned from more-than-a-quarter of a century in the luxury travel and tourism industry. Having grown up in Sweden, Australia and South Africa, it is undoubtedly her early travels as a child that sparked her wanderlust. Her love of adventure has seen Ritva travel extensively in both in her personal and professional capacity.
She has a background as Sales Executive at Kenya Airways, Marketing and Sales Nordic for Wilderness Safaris, she has also worked for Kenya Tourism Board and been a board member for Amref, Flying Doctors in Kenya for many years. Today she lives in Karen, Nairobi. In Kenya she has worked as Manager at some of the most prestigious camps; Great Plains Mara Plains Camp and Richard Branson's Mahali Mzuri.
Her passion for and insights into high-end conservation travel to Africa are invaluable to Stars of Africa.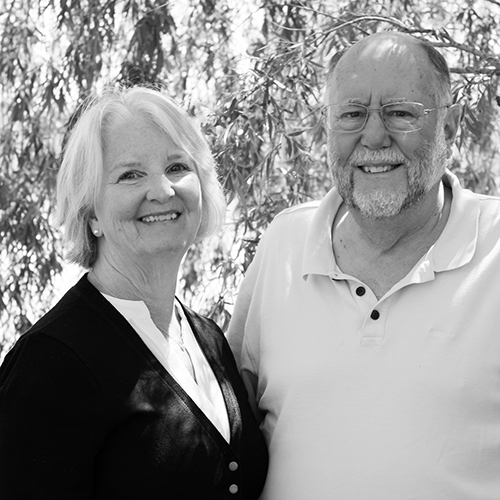 Sarah Gittens
&
Bob KeyserAmbassadors USAsarah@starsofafrica.sebob@starsofafrica.se
Meet Bob Keyser and Sarah Githens, Stars of Africa's Ambassadors in the USA. A lovely husband and wife team, keen photographers and travelers with favorite destinations in Southern and Eastern Africa being Botswana, Zambia, Kenya, Tanzania and South Africa.
Bob's career was as an International Public Relations and Crisis Management professional. Sarah's career was as an Actuary. Today they split their time and photography between homes in Denver, Colorado and Glen Ridge, New Jersey, just outside New York City. They are often found in one of many National Parks or National Wildlife Refuges in the U.S. or somewhere in Africa photographing its incredible and varied wildlife. Bob is also an avid wine connoisseur.
Bob and Sarah enjoy being able to assist travelers, especially those in the U.S., considering an African adventure with Stars of Africa. They are always happy to answer your questions and share their personal and extensive travel experiences, most especially with Stars of Africa.