AFRICAN PHOTO SAFARI
COUNTLESS AND VARIED WILDLIFE
COMBINED WITH VIVID LANDSCAPE
Most wildlife photographers agree that an African photo safari is a dream destination; the quantity and quality of subjects to photograph while on safari make for the richest photography on the planet.
Stars of Africa combine the joys of an African Safari with the passion of photography. Our Photographic Safaris are specially designed to provide you with the ultimate wildlife experiences to help improve your photography. Whether a keen beginner, or a seasoned semi professional, we cater to every need. Open-air vehicles, expert guides and trackers will get you up close to Africa's majestic fauna, allowing for incredible iconic photographic opportunities, and a chance to view their natural behavior from close quarters.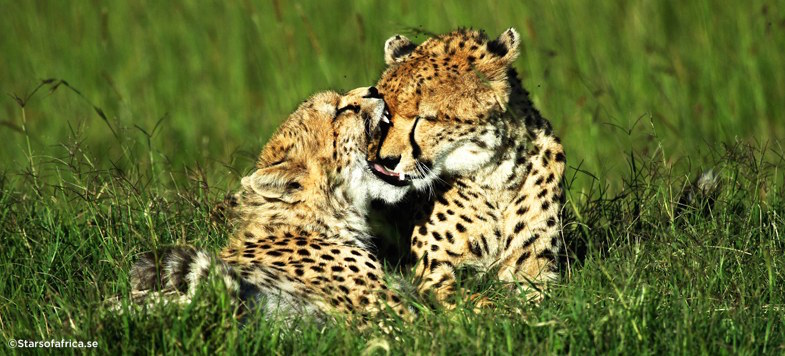 Photography is an art form. It is about using once own individual creative vision and ability to capture a moment in time. By really knowing the potential of your equipment and how to manipulating the available light – you can nurture and develop your own creativeness aiming to move beyond technically perfect images. Africa is incredible and the diversity and beauty of the environment can be showcased in many different ways, it will be worth your time to put much thought into creating something memorable and different.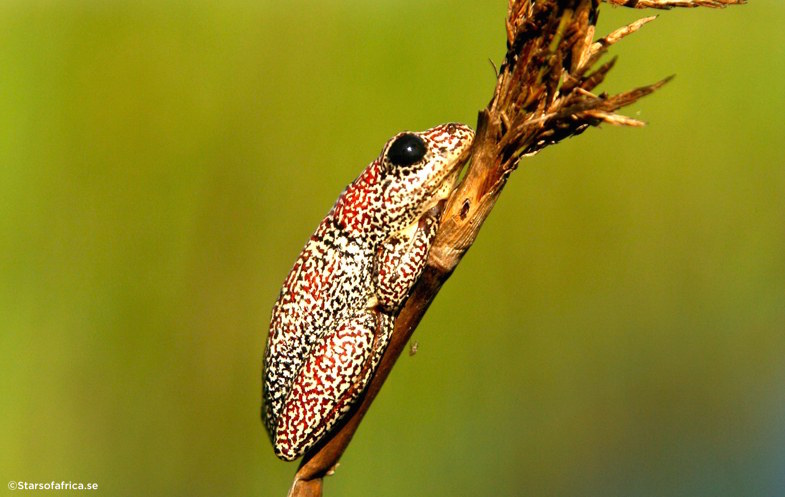 It is important to remember to use a variety of lenses and focal lengths. It is always wonderful to zoom in nice and tight with the big telephotos, they get us right in amongst the action and indeed they nearly always produce the most striking of images – but don't forget to use wide angle, it will make you think harder about composition and challenges your photographic skill as this will give you a great perspective of the subject in its environment that will allow you to tell a story, not just about the animal but also it's habitat and behavior. You will inevitably come back with images you would never have considered. Important to remember, is also to see the small things in life – like a tiny reed frog on a straw of grass in the morning light, so don't forget to pack the macro lens.
Most importantly – don't forget to stop and seize the moment once in a while. Experience Africa and not only photograph it.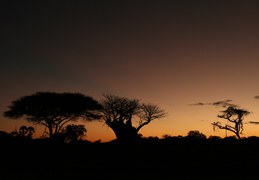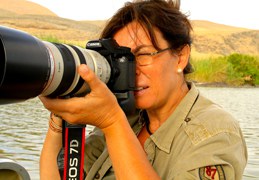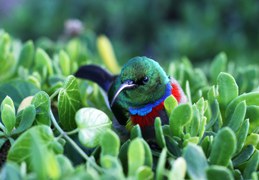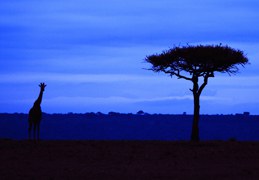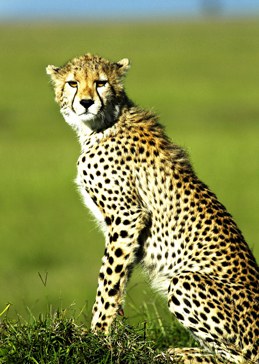 ©starsofafrica.se
STARS OF AFRICA'S
PHOTOGRAPHIC SAFARIS
As keen Wildlife Photographers we live for those moments in time when we are able to capture a moment of magic; when the light, the subject, the equipment and us as photographers work together. We design safaris to guarantee exceptional photographic opportunities and an authentic African Safari Experience. However, being able to indulge in the African wilderness is just as important and this is why we only use exclusive lodges and safari camps that guarantee seclusion away from the crowds and that provide your every need when returning from your photo sessions. Safari camps and lodges seriously involved in the conservation of Africa's wildlife. We also always make sure that non-photographer partners will enjoy the safaris just as much.
The African wilderness works at it's own pace and can be unpredictable, but we will do our outmost to maximize the photographic potential of every safari destination. We choose the right lodges and safari camps, in the right locations, to guarantee a unique African experience but also choose the perfect time of the year for each Safari.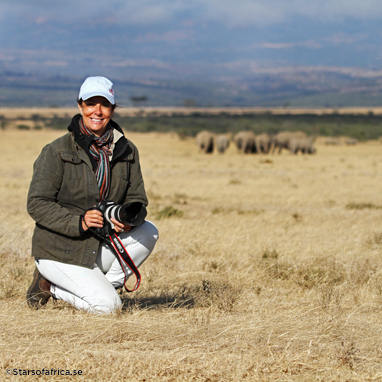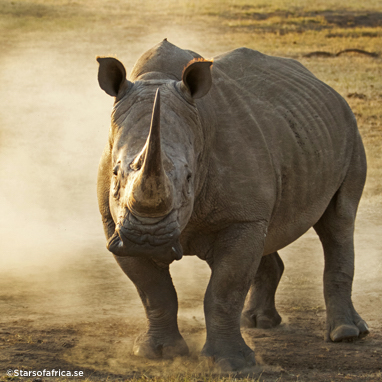 Photographic Specialist Guide
These safaris are for the discerning photographer, who would prefer to spend time in the best locations at the best times of the year in excellent accommodations, accompanied by a Photographic Specialist Guide. Guides that use their extensive experience in wildlife, birding and landscape photography to help you get the shot of a lifetime by providing advice on shutter speed, lenses, angles and lighting. They combine their understanding of animal behavior with their photography skills, in order to anticipate the shot.
We will assist in planning each step of your safari, arranging for a preferred wildlife Photographic Specialist Guide to join you, while the use of a private vehicle and a dedicated ranger will allow you to stay out on game drive as long as you want, spending as long as necessary at each sighting to get the perfect shot.
At Stars of Africa we have personal wildlife photography experience in some of Africa's most famous wildlife destinations together with many years of experience and a wide knowledge of the various camps and destinations in Africa.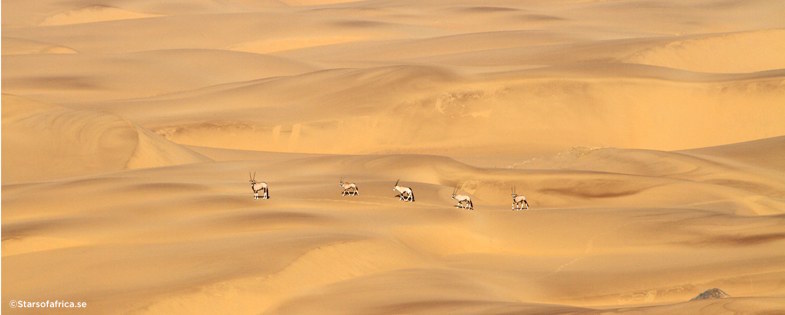 Stars of Africa
Photography Destinations
There are unlimited opportunity for amazing photography in Southern and Eastern Africa, please read more under each country and every Safari Camp and Lodge that we represent, we have listed some of the photography opportunities we have enjoyed, and what sets them apart.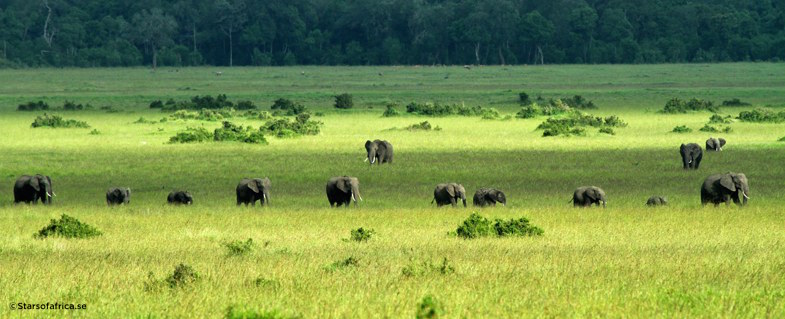 Guest photography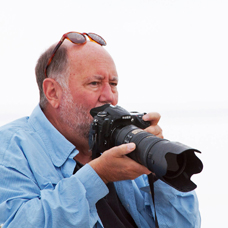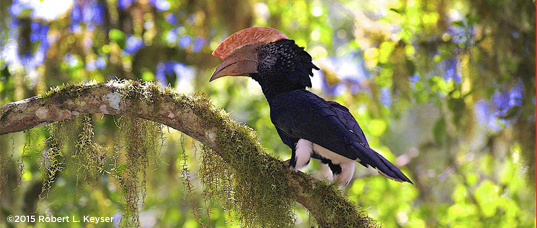 Robert L Keyser III, Denver USA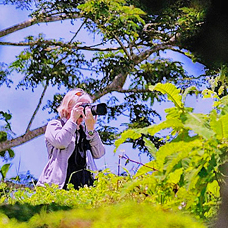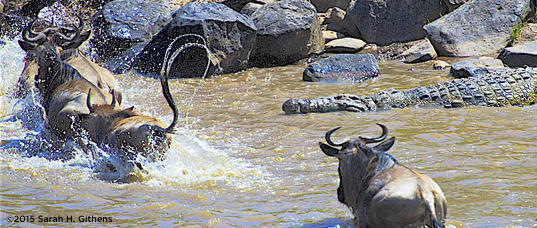 Sarah H. Githens, Denver USA
THE GREAT MIGRATION
Bob Keyser and his wife Sarah are both avid photographers and have traveled several times with Stars of Africa on photographic safaris. Among the countries visited by them are; South Africa, Botswana, Zambia, Zimbabwe, Tanzania, Kenya and South Africa. Their last photographic adventure took them to East Africa in hopes of being able to arrive home with images of the "Great Migration." They spent a few weeks in Serengeti National Park at Serengeti Under Canvas, and in the Maasai Mara at Bateleur Camp and finally at Mara Plains Camp. Here is Bob's story:
Our most recent adventure, as with all of our best trips to Africa, have started with Anna and Stars of Africa. Sarah and I have the advantage of having met Anna and her husband, Tony, back in 2010 in Botswana. We shot pictures together for a couple of days and were left with the feeling that her organization skills (as well as their photographic talents) were unmatched. After that, Sarah and I made the decision that Stars of Africa was going to be our travel consultant for anything Africa.
Our recent trip to Tanzania and Kenya in East Africa was one to see and experience the world famous "Great Migration" of millions of wildebeest and zebras. From day one at our first camp in Tanzania, we began to see big herds migrating north, through the Serengeti, towards the Mara River and Kenya. We got to see the first of numerous groups crossing the Mara River with huge crocodiles in the river awaiting their next meals. For us the savannah landscapes were spectacular. As we had learned on previous African wildlife photography adventures, the guides who took us out each morning were incredibly important. They would position the vehicles so the light was always, when possible, in the photographers favor. And they were well prepared for what we were looking for during the game drives.
Unfortunately, there seem to be many guests who arrive just to see lions, leopards or the "Big Five". For us that would have been unacceptable. For us, we always said "we want to see what ever comes before us" and that includes any birds, reptiles and other wildlife that might appear before our eyes and lenses. As a result, we unexpectedly even had an exciting opportunity to see and photograph a nocturnal Serval, one of Africa's smaller cats. Anna made certain all of our camps were aware of our broad focus regarding photography. We learned quickly that, in addition to long lenses, wide-angle lenses were important because of the vastness of the incredible savannahs.
Our move to the second camp brought us, in addition to the wildebeest, the opportunity to see seriously endangered Black Rhinos. And again, we were able to see several more crossings of the Mara River and the excitement therein. It is very difficult to describe what it is like to see huge numbers of wildebeest and zebra, almost as far as the eye can see, headed, sometimes running, towards the river.
Finally, our third camp was amazing because it was situated in Kenya's Rift Valley Province in the Maasai Mara and, in addition to the wildebeest, there were opportunities to see some of Africa's amazing cats – leopards, lions and, in our case, several wonderful cheetah families. You can imagine that their diets consisted of lots of wildebeest.
As photographers, we were usually up and out of camp by 6am to get the benefits of the beautiful "golden hour" just before and after sunrise, but breakfast was always packed for us when we stopped sometime between 9:30 and 10:30am. We were offered the opportunity to stay out on game drives all day. Obviously, we had the opportunity to see so much more then the guests who choose to return at 11:30am for a three-course lunch.
The major and sometimes worrisome "if" about our trip was our dependence on the timing of the 2015 migration. Anna, with her vast knowledge of the world of East African wildlife and her in-country contacts, offered us her best assessment of the migration timing. Now, having our trip behind us, we are now certain her best estimate was to our great advantage.
Our trip was truly an amazing one, as have our previous Stars of Africa safaris been. We are now ready to begin thinking about our next African adventure. This time aiming to include Namibia – a photographers dream destination with its amazing landscape and desert-adapted wildlife. Photographing in Africa is truly addictive.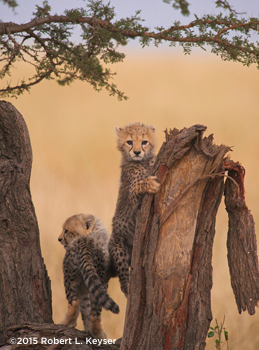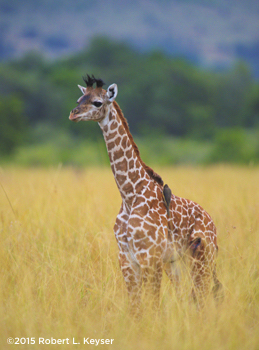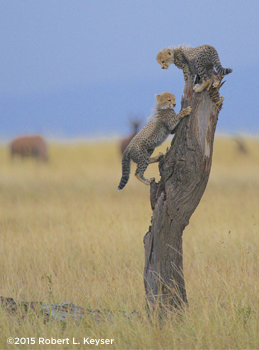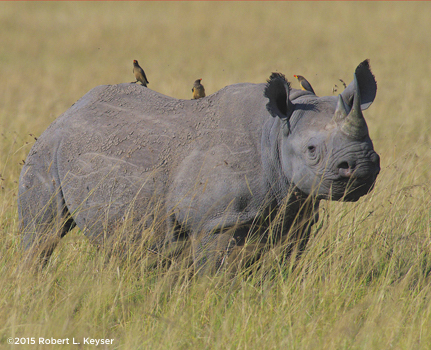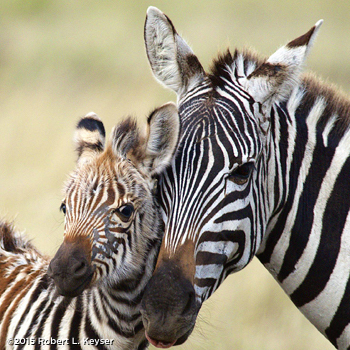 Read More About