EXECUTIVE ARRANGEMENTS
Stars of Africa offers original and dynamic concepts for the corporate market – always assuring clients a unique and inspirational experience and a highly innovative, top quality and personalized service.
Our itineraries for executive arrangements are customized and tailored to suit the particular needs of the individual corporate client, perfectly. Together with our trusted partners in South Africa and Southern Africa, we pride ourselves on being experts at designing and managing events for a global corporate clientele.
Services include organizing board and top executive meetings, bespoken small conferences and challenging team-building events. Through our network, we arrange for highly professional speakers from the world's leading business schools, or who rank among the very best in their chosen field – talented explorers, photographers, scientists, filmmakers – to share their adventures and be a source of inspiration.
Southern Africa provides ample accommodation for executive conferences in cosmopolitan cities, the Winelands of South Africa or the breathtaking pristine wilderness – a range of luxurious retreats in which to relax in elegant style while focusing on corporate matters.
A combination of majestic natural scenery and modern facilities makes Southern Africa the ideal destination in which to inspire innovative thinking and a renewed sense of team building.
With discreet, personal service and impeccable standards, our clients are assured a truly unforgettable experience.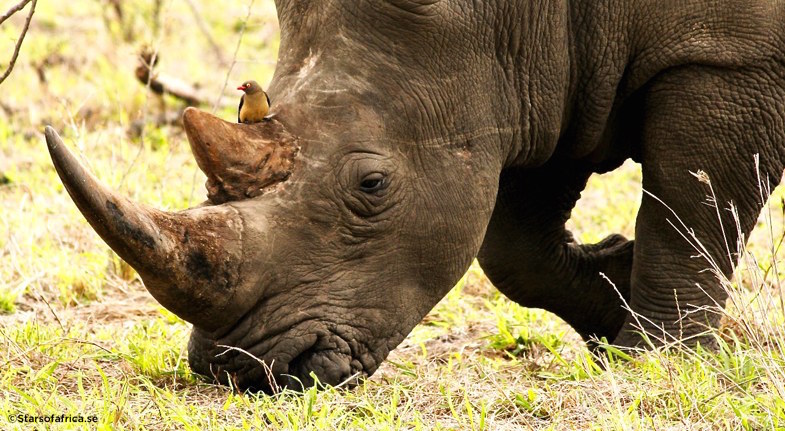 CORPORATE RESPONSIBILITY
The natural world as we know it is in crisis, and Africa's mega fauna is not exempt. For our corporate clients, we identify high impact projects that protect Africa's majestic creatures – projects that deliver a meaningful outcome to all stakeholders.
As an upshot of our personal engagement, we have acquired extensive experience and insight into the immeasurable value conservation projects contribute towards saving the last remaining mega fauna in Southern Africa, and their benefit to mankind in the long run.
A brand strategy audit will allow us to align your values with relevant conservation projects that are in harmony with your brand and your CSR ambitions. Such projects will provide an efficient communication tool that supports your brand in building closer relationships with your staff, your customers and your community.
By engaging in an African conservation project, you can let your company act as a beacon of inspiration – working towards a more sustainable tomorrow.
We look forward to being of service in matching your corporation with a suitable conservation project.
INCENTIVE PROGRAMS
Stars of Africa is dedicated to creating fascinating experiences for incentive travel and corporate events. We take pride in arranging original, dynamic concepts and in managing unique travel experiences for incentive groups to all prime destinations in Southern and Eastern Africa.
Our itineraries are customized and tailored to inspire: we offer a choice selection of Africa's finest, most stunning hideaways, high-end services and unique adventures that leave a lasting impression.
Our offering of exclusive incentive travel-related services includes: wine tour through the Cape Winelands in South Africa, canoeing down the Zambezi river in Zambia, climbing the world's ancient sand dunes in Namibia, viewing pristine wilderness and exotic wildlife on safari while staying at a luxury secluded tented camp in Botswana, and world-class diving off the Zanzibar or Seychelles coast.
Each incentive programe is designed to meet our clients distinctive standards, catered for with attention to detail and unsurpassed service.
We look forward to being of assistance and to fulfilling any expectations and requirements you may have for your African incentive.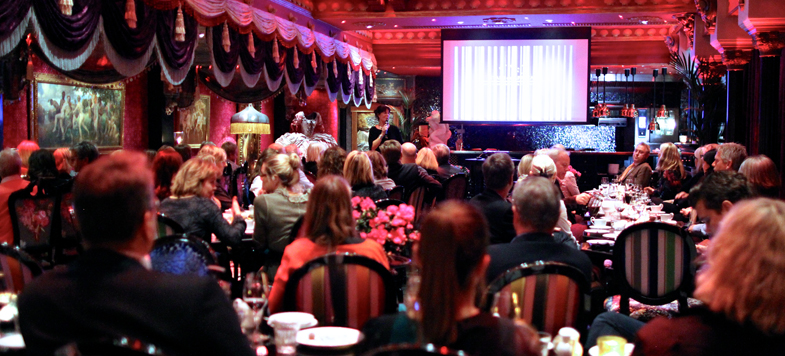 Speeches & Presentations
We are passionate about sharing our story of Sub-Saharan Africa of today, of new experiences, new knowledge, new insights and a sense of new identity – while never losing site of the more traditional aspects of Africa.
Stars of Africa offers inspiring, informative speeches and presentations about our travels to Africa – narratives supported by our own photographic archives and based on our numerous and extensive journeys throughout this fascinating continent. Not only do our presentations reflect the vast, varied nature of Africa, its iconic wildlife and vibrant cultures, but they also introduce our audience to modern day Africa – with its world-renowned wines and contemporary, dynamic and innovative art scene.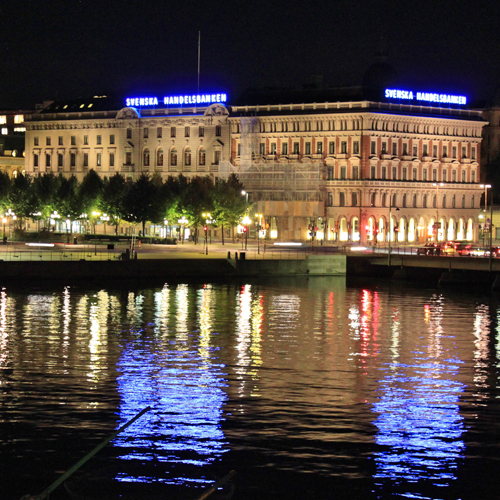 Jannike Järv – Handelsbanken
Corporate Testimonial
"Anna Leidenkrantz of Stars of Africa has been engaged as a dinner guest speaker at numerous events held for our clients over the past few years. With the aid of her comprehensive archives of professional photographs, Anna has taken clients on inspirational journeys to Southern and Eastern Africa; across the Kenyan savannah; through the Okavango Delta in Botswana; down the Zambezi River in Zambia, to the world's oldest sand dunes in Namibia; around the vineyards and art galleries of South Africa, and onwards, all the way to the Indian Ocean and the Island of Zanzibar."
"Anna is highly professional and it has been a delight working with her: our clients have had nothing but admiration and appreciation of her expertise and sincere passion for Africa."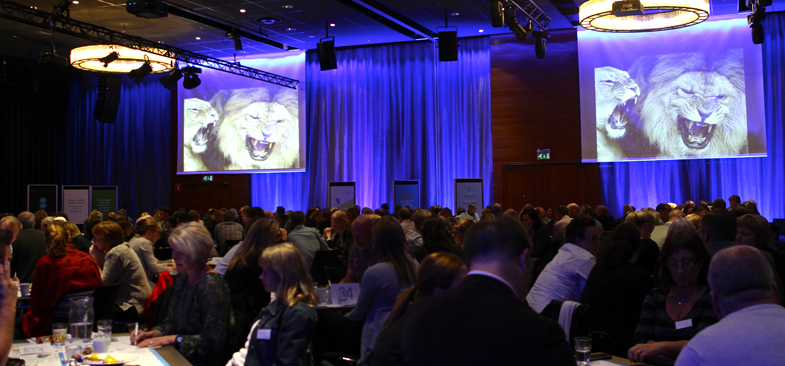 Workshops & Seminars
BRAND SAFARI – THE BUSINESS WORLD
MEETS THE AFRICAN WILDERNESS
Leidenkrantz & Partners, an international management consulting firm, with the focus on Corporate Branding, works in close collaboration with Stars of Africa to conduct Brand Safaris. A Brand Safari is a concept that we jointly offer corporate clients that find themselves on a transformational journey and wish to ignite energy and passion into the change process.
The underlying reasons for carrying out a Brand Safari may vary, but it is an ideal activity for concluding a corporate merger, or as part of a strategic corporate brand revitalization or transformation plan. Its purpose is to create employee and management commitment to a new company strategy, in an entertaining, engaging setting.
During the event, corporate challenges are put in an evolutionary and human survival context. With the help of metaphors from life in the wilderness, narratives, tribal symbols, rituals and behaviour are used as inspiration to create insight into, and acceptance of the inevitable challenges and opportunities in the corporate journey ahead.
For companies that choose to do so, a brand strategy audit will allow us to align the company's values with relevant African conservation projects that are in synchrony with the company brand and CSR ambitions. Such projects provide an efficient communication tool that supports the brand in building closer relationships with customers, employees and the local community. A good story highlighting just how the company accepts its corporate citizenship responsibility adds value and creates a sense of both internal and external commitment and pride.
By engaging in an African conservation project, your company can act as a beacon of inspiration – working towards that vital goal – a more sustainable tomorrow.
A Brand Safari can be executed in groups of 50 individuals to several thousand at a time, with a session lasting about three hours.
Please contact Tony Leidenkrantz for further information: tony@leidenkrantz.se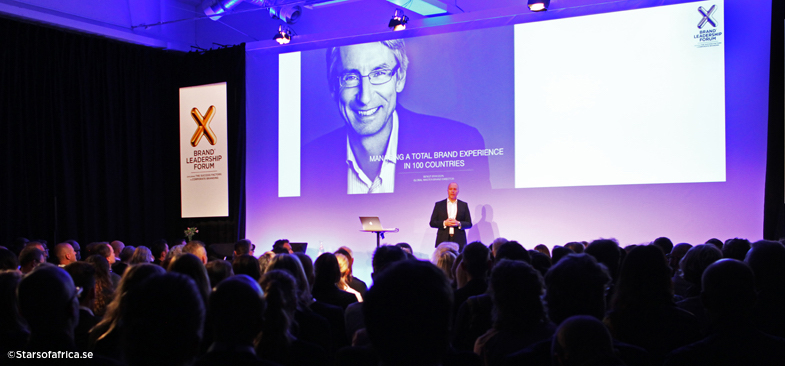 Tony Leidenkrantz – Leidenkrantz & Partners
Leidenkrantz & Partners
Leidenkrantz & Partners is a management consulting firm that specializes in the field of Corporate Branding. Based on the concept "Creating Brand Leadership", Leidenkrantz & Partners has conducted Brand revitalization and Brand transformation projects for a number of Sweden's Top 500 companies – many of them global corporations, at the forefront of their industry.
Tony Leidenkrantz, CEO, is frequently engaged as corporate advisor and guest speaker by executive teams, by management boards of major corporations and by institutions of higher education – with a range of assignments that include lecturing in Brand Management within the Master's Programmes for Intellectual Property Management and Industrial Design at Chalmers University of Technology, Gothenburg, Sweden. leidenkrantz.com
Leidenkrantz & Partners is the initiator of Brand Leadership Forum – a forum designed explicitly to explore the Critical Success Factors of Corporate Branding.
brandleadershipforum.se
Discover more services