ELLERMAN HOUSE & VILLA
AN EXCLUSIVE PRIVATE RETREAT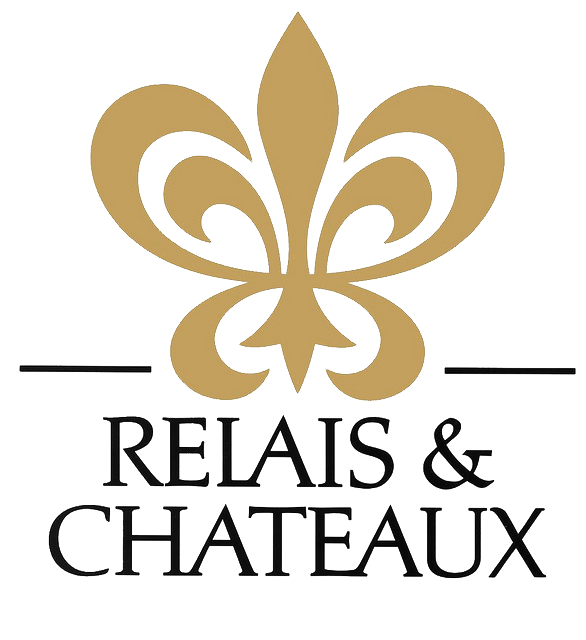 Recognized globally as one of the most exclusive small hotels in the world, Ellerman House strives to share the local excellence and diversity of South African architecture, art, design, food and wine with its discerning guests. Ellerman House is exquisitely located on the slopes of Lion's Head in the prestigious suburb of Bantry Bay, 10 minutes away from V&A Waterfront and walking distance to the beaches of Clifton and Camps Bay. At the beginning of the last century, after falling under the spell of this bay, the ship owner Sir John Ellerman decided to build an elegant mansion on a magnificent site overlooking the vibrant city of Cape Town and the endless, blue Atlantic Ocean.
Whether one choose the opulent atmosphere of Ellerman House or the modern art gallery style of its annex, Ellerman Villa One and Two, one can be assured of the luxury of simply stunning views of the Atlantic. Ellerman House has maintained its reputation for excellence through constant innovation and the highest standards of hospitality. Gourmet lovers will rejoice with a choice of 7 500 bottles of wine to accompany superb cuisine, in true Relais & Chateaux style.
ACCOMMODATIONS
Ellerman House has nine luxurious and individually appointed rooms and two spacious suites with adjoining lounges. Individual balconies have panoramic views of the Atlantic Ocean. Each room has its own unique style of furnishing with precious South African art on the walls.
Ellerman Villas
Located in the gardens of Ellerman House are Ellerman Villas and the world-class Ellerman Spa; all elegantly designed to pamper the world's most discerning guests with every comfort imaginable – the ideal private retreat for a family, honeymoon couple or a group of friends, providing a magnificently luxurious home-away-from-home milieu. The Villas are double-storey private havens with endless ocean views, both a triumph in design and technology. Villa One offers three or five bedrooms, Villa Two offers three bedrooms – all en-suite and serviced by its own private chef and hospitality team. Together, the Spa and Villas create a striking 21st century component to complement the classic original, with high ceilings, massive windows and vast teak decks, giving the sensation of the ocean being part and parcel of the design.
Guest staying in the Villas gets exclusive use of the most modern, innovative Villas in Cape Town, with a personal chef, butler and his assistant on hand to take care of guests throughout their stay.
ACTIVITIES
The Ellerman Spa, with its sensation shower, treatment rooms, sauna, steam room and heated outdoor pool with massage jets and bubble baths, ads to the hotels facilities, which includes a gymnasium and swimming pool set in magnificent gardens.
Enjoy the pleasures of Cape Town or Clifton beaches, both just 10 minutes from Ellerman House and Villa. Cape Town is home to a rich cultural and historical heritage, vibrant restaurants and an infinite of activities – from extreme sports to leisurely scenic tours and world-class shopping. The heart of the Cape Winelands is situated only 45 minutes away. The concierge team at Ellerman House is well versed on the large variety of activities available in Cape Town and are experts at taking into consideration the unique needs of each guest when compiling holiday itineraries or reserving the best tables at the top restaurants in Cape Town
ELLERMAN HOUSE ART COLLECTION
This elegant boutique hotel is distinguished from other fine hotels in South Africa by the Ellerman House Art Collection – an impressive private art collection including old masterpieces and modern contemporary works. It is one of the finest collections of original South African art, with originals dating back from the turn of the last century to present day. While the initial emphasis was on a collection of Cape paintings, as the collection grew, so did the scope, which now encompasses an intriguing cross section of genres and subject matter, representing an overview of South Africa in the last hundred years. The collection encompasses acclaimed work from the turn of the last century as well as a growing collection of contemporary art displayed in a separate gallery on the property. The contemporary art gallery shows a collection from some of South Africa's most talented younger artists, now bursting onto the international stage with the emergence of their country from its troubled past.
ELLERMAN HOUSE WINE GALLERY
In a similar way, the wine gallery aims to bring to life South Africa's 350-year old heritage of winemaking, providing an environment for tasting and learning about local wines as intriguing and inspiring as the wine itself. Integrating outstanding contemporary architecture with breathtaking sculpture and cutting-edge design, the new wine gallery is not only a showcase for Ellerman House's extensive, award-winning South African wine collection but offers guests a unique, interactive journey into the world of wine. More like a work of art than merely a cellar, the wine gallery provides sophisticated storage in state-of-the-art wine racks and temperature-controlled subterranean cellars for a 7 500-strong collection of vintage and rare wines. A special feature is a Champagne Cellar, stocked exclusively with rare and special vintages of Dom Perignon. A separate space within the wine gallery is dedicated to the South African brandyindustry, recognized as the third oldest brandy producing country in the world. South Africa has produced many world-class brandies over the years, many of them notable award winners.
The brief to the design team from the owner, Paul Harris, was to come up with a original concept for the wine gallery that had never been seen before. Harris wanted to create a space where guests and friends of Ellerman House could taste and appreciate the many fine wines produced in South Africa, while being inspired by world-class local architecture, sculptural art and design. 'The wine gallery is a work of art, rather than just a functional space,' explains Harris. 'I am truly delighted with the way the brief was interpreted.'
CONSERVATION
Paul Harris, the owner of Ellerman House, is a founder shareholder and partner in Great Plains Conservation. His partners include the famous wildlife photographers, Dereck and Beverly Joubert and the chairman of the World Wildlife Fund (WWF) in South Africa, Mark Read.
The vision is to create a unique safari experience that mirrors the quality of the urban experience provided by Ellerman House. Together, they have pooled their extensive gaming skills and experience to create innovative, world-class conservation projects in a number of diverse and threatened habitats throughout Africa; applying eco-tourism revenues to make conservation projects sustainable over time. Great Plains' model is to take stressed environments and surround them with compassionate protection and intelligent management – Conservation Tourism.
PHOTOGRAPHY
South Africa is blessed with one of the richest and most diverse coastlines providing countless, often dramatic, opportunities for taking stunning landscape photographs. By using weather and stunning light powerful and emotional images may be created. Sunrise and sunset is when the sky lights up with colors. Long exposures of water after twilight create artistic blurs and patterns that allow new perspectives to be captured in an unexpected manner. Kirstenbosch Botanical Gardens was recently named one of the top botanical gardens in the world, undoubtedly one of the top destinations in Cape Town to visit and a great location for wildlife photography as well as general outdoor photography. When the Proteas are in flower it is a great time for bird photography, with the Cape Sugarbirds and sunbirds. Early mornings are best for birds and mid morning to mid afternoon is best for the flowers. Boulders Beach provides a great vantage point for photographing African Penguins.
Discover more places to stay
Cape Experience
Johannesburg
Safari Experience