DELAIRE GRAFF ESTATE
WINE AND WONDERS, AN ART-FILLED JEWEL IN THE CAPE WINELANDS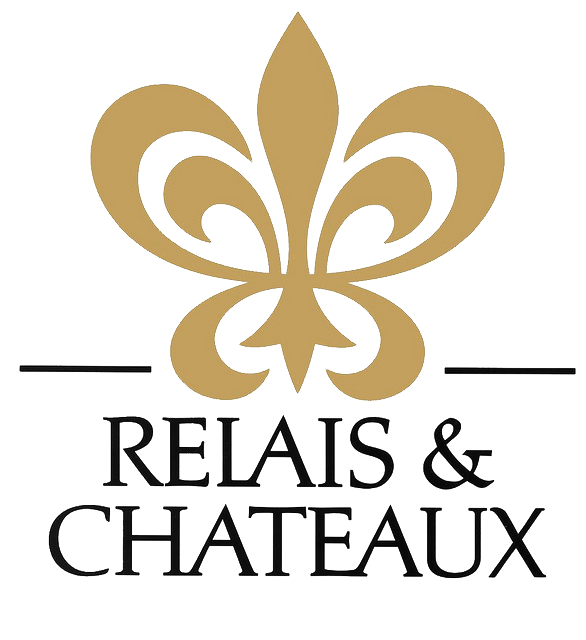 Layered colors greet you from the very first moment you enter the Estate, and continue and are heightened as you meander through the spectacular floral gardens planted to blossom 365 days a year. Beautifully nestled among majestic mountains, overlooking the vineyards of Stellenbosch, in one of South Africa's most extraordinary natural settings, this exclusive Lodge offers unrivalled views, providing a perfect backdrop to its artworks, outstanding restaurants, state-of-the-art winery, exuberant gardens, its Destination Spa and Diamond Boutique.
This is the realization of the vision created by the owner, Laurence Graff; to transform a magnificent wineland property into a desirable art, hospitality and wine destination. Striking Cape Dutch architecture meets African artifacts complementing original works of art from Laurence Graff's personal collection. A peaceful sanctuary where an unsurpassed level of luxury and service creates the ultimate South African Winelands escape.
An avid collector of modern and contemporary art, and an equally devoted philanthropist, Laurence Graff opened the doors to Delaire Graff Estate in 2009, thus combining understated elegance with state-of-the-art design; a sense of provenance with modern sustainability.
ACCOMMODATION
The limited and exclusive accommodation, coupled with the extensive facilities offered to you as a guest is designed to create the ultimate sense of luxury for the most discerning of travelers. Ten exquisitely appointed, glass-fronted private lodges, each immaculately adorned with the owner's private art collection, take full advantage of the stunning views. Beautifully designed by the celebrated David Collins Studio, each lodge offers generous living space, a private butler's kitchen, private terrace, heated plunge pool and a luxurious en-suite marble bathroom furnished with an indulgent array of beauty products.
There are four Deluxe Lodges, four Luxury Lodges, one Owner's Lodge and one Presidential Lodge. Both the Owner's Lodge and the Presidential Lodge have two en-suite bedrooms, dining areas as well as 35 m2 swimming pool. The Lodges are situated in a breathtaking, botanical environment intended to encourage biodiversity; with over 350 indigenous plants and a range of imported, non-invasive species nestled among sculptures, rippling water features and reflective pools that all work in harmony to create a most tranquil setting – Keith Kirsten is the celebrity horticulturalist. The creation of the buildings and surroundings has been carefully and thoughtfully designed to ensure minimal impact and environmental sustainability. It is a haven of tranquility and the spacious living areas and light-filled interiors flow seamlessly outdoors, where you can choose to dip into your private, plunge pool or simply relax and enjoy views across the gardens and vineyards to the mountain ranges beyond.
Dining
Delaire Graff Estate offers two gourmet restaurants: the Delaire Graff Restaurant where you can delight in contemporary menus accompanied by exceptional South African wines and Indochine where you can discover Asian-inspired balance and flavors. There is also the option to dine in the indulgent privacy of your Lodge. The talented team of chefs and sommeliers delivers exquisite cuisine served amidst breath-taking views of the Stellenbosch Valley. The focus and the philosophy are to produce beautifully crafted meals that reflect the best seasonal, ethically sourced local ingredients – fresh produce such as fruits, vegetables and herbs are all picked daily from the Estate's biodynamic greenhouse and vegetable gardens. Delaire Graff is committed to seasonal farming, supporting free-range, pasture-reared livestock and farmers in Africa. At Indochine, head chef, Virgil Kahn, of Cape Malay descent, is devoted to a symphony of flavors with a passion that originates from his culinary heritage in which a rich variety of spices played an important role. He has been at Indochine since it opened its doors in 2010, and has an esteemed background, having cooked at Gordon Ramsay's Maze, and at Nobu at the One and Only.
The restaurants overlook a sea of vineyards and olive groves on the Simonsberg Mountain, with views that stretch all the way to the Banhoek Valley and, while the art-filled interiors accentuate this spectacular setting, the changing menus truly reflect the expression of the seasons.
The Vineyards
Delaire Graff Estate's unique, elevated location on the crest of the panoramic Helshoogte Mountain Pass is noted for its high altitude vineyards and its serendipitous terroir. As a direct consequence of its long cool winters and a slow ripening season, Delaire produces noble, expressive wines. The red wines have multifaceted structures, combined with soft tannins and elegance; whilst the white wines reflect the freshness of the harvest. This particular terroir owes its uniqueness to a combination of the cooling Atlantic sea breeze washing over the steeply sloping vineyards and the exceptional mountain conditions, resulting in fruit with a rich intensity that creates award-winning wines. The wines are created under the skilled direction of winemaker Morné Very, whose ambition is to produce elegant wines from a natural and authentic winemaking process. Expertly tended by hand on the vine, the grapes burst with a flavor so pure they capture the very essence of the earth in every glass. You are welcome to enjoy vineyard walks, wine tasting and private cellar tours.
ACTIVITIES
For relaxation, the Delaire Graff Estate offers a unique luxury spa experience in a truly inspiring setting. With its holistic approach to health and wellbeing, guests can enjoy four elegant Spa suites and additional relaxation and fitness areas; including a large pool, a beautiful and peaceful place to rest before or after a treatment. For the more active, there is also a state-of-the-art gym and a Pilates studio. In addition to admiring the art works or simply strolling in the gardens, there are extensive tracks for walking, running or mountain biking.
Delaire Graff Estate, ideally situated between two towns, Stellenbosch or, as it is affectionately known, 'the town of oaks' which was founded in 1679, and the equally enticing Franschhoek, known as South Africa's Provence and famous for its exquisite eateries and vineyards, is the perfect location for your choice of activities – such as golfing, hiking, fishing, horse-back riding and hot air ballooning.
The entire area is a place to discover internationally acclaimed cultural and historical sites, cutting edge contemporary design, old world charm, new age optimism and an infectious joie de vivre, and today it is home to many leading international art galleries and wonderful antique shops.
Private Events
The Estate offers elegant venues in which to enjoy beautifully crafted menus, wine-tastings, canapés and champagne to celebrate any of life's special moments – for business or pleasure. Specializing in tailoring each unique space for the most discerning guest; be it a wedding, anniversary, special birthday or small business conference, bespoke private events at the Delaire Graff Estate are where exceptional dining, drinks receptions, celebrations and boutique conferences partner world-class hospitality.
Art
The art experience begins the moment you drive through the impressive front gates; sculptures of majestic bronze cheetahs by Dylan Lewis lope serenely through the gardens, while works by Deborah Bell and Anton and Lionel Smit, William Kentridge, Cecil Skotnes, Kendell Geers and Ndikhumbule Ngqinambi grace the Estate. Laurence Graff has gradually evolved the Estate's artistic collection, seeking out the most intriguing and promising artists in South Africa. A testimony to his passion for the arts is exemplified in a lifelong acquisition which includes a South African collection of works by prominent contemporary artists. This carefully curated collection has made Delaire Graff Estate an elite art destination in its own right.
Graff Diamonds
Born under crushing pressures and intense heat hundreds of kilometers within the Earth, the world's oldest diamonds are said to be 3.2 billion years old. They are brought to life with sparkle and brilliance after the rough diamonds have been cut and polished, until they dazzle as though they are alive.
British born Laurence Graff founded Graff Diamonds in 1960, his passion and distinctive style continues to inspire master craftsmen to create the most fabulous jewels for the world's most discerning clientele. All Graff jewelry is realized in-house, from design conception and sourcing of the rough stones, to the cutting, polishing and final setting of each exquisite jewel.
Enticing collection pieces and iconic stones are handmade in London by Graff's Master Craftsmen and are on display in the jewelry store at Delaire Graff. Laurence Graff views each stone as a precious gift from Mother Nature – respecting and honoring the subtle nuances that make each diamond unique. Graff's clean and sleek designs enhance the drama of each stone, allowing its natural radiance to shine supreme.
Graff is firmly committed to observing the Kimberley process, never buying or trading rough diamonds from areas where it would encourage conflict or human suffering and every Graff diamond bears the hallmark of quality, accountability and provenance. Laurence Graff established the FACET Foundation (For Africa's Children Every Time) designed to support the education, health and wellbeing of the people of sub-Saharan Africa from where Graff Diamonds sources many of its beautiful stones. Read more www.graffdiamonds.com
PHOTOGRAPHY
The destination is a scenic paradise for landscape photography as well as superb year-round birding. The Cape Winelands are a beautiful part of the Cape Province, providing not only some of the best wines in the country, but also breathtaking landscapes, vineyards and historical buildings. In autumn, the vineyards explode into an array of vibrant colors, overcast days provide some of the best lighting to capture these vibrant colors, and reduce the shadows, in the vineyards. The art sculptures at Delaire Graff Estate add interesting perspectives to landscape photography.
Discover more places to stay
Cape Experience
Johannesburg
Safari Experience