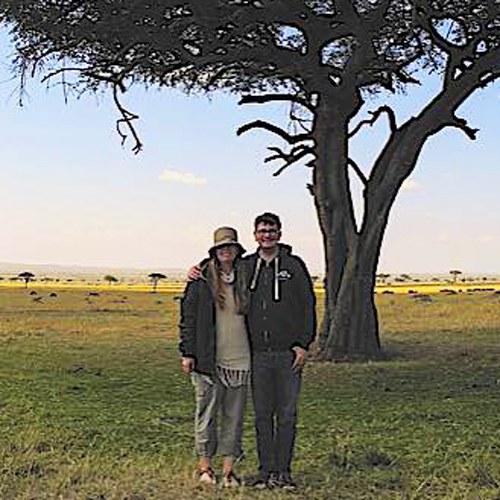 Caity & Sean. New Jersey - USA
KENYA – HONEYMOONERS
Only two days after our wonderful wedding in Stockton, New Jersey, Sean and I were flying to Africa for our honeymoon. I had been to East Africa before for the Great Migration and had a great desire to show Sean what I thought was the one of the most magnificent places on earth.
Anna, you and Stars of Africa, made that possible. We were newlyweds and you worked your magic and arranged for very special and romantic days for us to share in Kenya. The accommodations were perfect, the staff so attentive, and the majestic African animals all around. One special sighting was a cheetah and her five cubs, now on my Facebook cover page.

I know we will be back to Africa some day, and when we go, we will definitely be contacting you and Stars of Africa. Thank you so much once again!
What does other clients say