ZARAFA CAMP
THE STAR OF BOTSWANA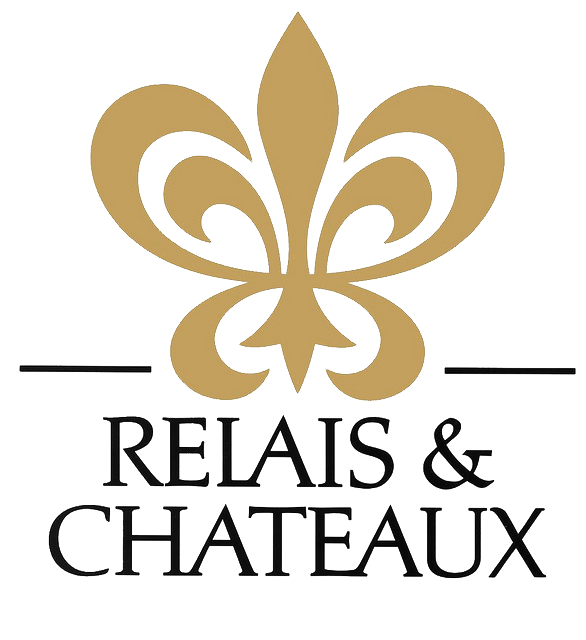 Zarafa Camp is a breathtakingly spectacular, beautifully designed safari camp in an extraordinary location within the eastern sector of the Selinda Reserve. The camp conjures up a great sense of old-style safari camps with its four large, luxuriously appointed marquis-style tents. With accommodations for a maximum of only eight guests, the emphasis at Zarafa Camp is on offering guests a very personal and private experience. This camp is perfect for those who favor an intimate adventure or those, like family groups, who prefer to have the entire camp to themselves.
In 2014 Zarafa Camp added the extraordinary Dhow Suites that are separated from the main camp for the ultimate in privacy. The Suites accommodate four guests or a fifth if the final is a child. They are hosted separately from the main camp with its own private vehicle, safari guide, manager, a private chef and staff and it even includes a private entrance. This incredible special camp addition is under canvas and is one of the largest tents ever built in Africa with a floor space of 210 square meters or 2,260 square feet.
Zarafa Camp is situated under the shady canopy of jackelberry and red ivory trees overlooking the patchwork of savannahs and floodplains of Zibadianja Lagoon's southern shores. These breathtaking views often include sightings of the reserve's prolific wildlife.
Currently one of the few luxury camps anywhere that is powered entirely by solar energy, Zarafa has an in-house electricity generation system. Coupled with the stringent use of recycled hardwoods and careful operating processes throughout makes this one of the "greenest" camps on the planet. Nothing has been spared to keep the carbon and emissions footprint to a minimum. The game drive vehicles operate using a mixture of vegetable oil (15%) and diesel (85%), a completely new initiative in the safari industry.
Zarafa Camp is ideal for small groups seeking to combine privacy with superb accommodations and exceptional wildlife viewing. Though there is a good variety of wildlife here year round, the dry season from June to October is no doubt the optimal time to visit.
Zarafa Camp is open year round.
ACCOMMODATIONS
Each of Zarafa's four tents are generously proportioned, each being 100 square meters or 1000 square feet, include a spacious bedroom with an en-suite bathroom and copper bath and shower, as well as an outdoor shower. The tents each have beautiful copper fireplaces strategically placed between the bathroom and the bedroom for the chilly winter months. The comfortable adjoining lounge with its private plunge pool also has a large veranda offering wonderful views of Zibadianja Lagoon. The furniture has been designed and handcrafted especially for Zarafa and is made from recycled ancient hardwoods.
The camp's main lounge is also under "marquis-style" canvas with an attached veranda where morning coffee and light breakfast is offered as the lagoon awakens. After a day's exploits in the reserve, tales and stories are exchanged around the fire pit on the veranda – an ideal setting for gazing into the Stars of Botswana.
Dining
Enjoy the freshly prepared cuisine in the main dining area or on the nearby veranda. The array of dishes at Zarafa is extraordinary. In the Relais Châteaux tradition the food is made with nutrition and well being in mind, but never does taste suffer. The enthusiasm for food at this camp is contagious with meals proceeded by excited anticipation.
CONSERVATION
Selinda Reserve is a place of peace, where tranquility replaces the chaos of the modern world. It is also home to a vast array of wildlife and birds. The goal at Zarafa is to minimize all impact on the environment; to tread gently on the earth. Minimizing includes noise and light pollution as well as the more obvious bi-products of our society. The spirit of Zarafa is that everyone is a guest in this space. The noticeable positive impact of conservation is that the wildlife has become much less shy and often wanders through the camp. That is a wonderful result of the conservation at the camp and in the reserve.
Selinda Reserve is home to the project "Expanding the Elephant Migration Corridor", that Great Plains Conservation is developing and plans to support in coming years. Elephants require vast expanses of land and considerable natural resources, so when their populations demonstrate stress, it is usually indicative of an ecosystem becoming unbalanced and unhealthy. The Selinda Reserve is in the heart of Africa's last great elephant migration territory, stretching from Zambia to Angola to Zimbabwe and Namibia. At the end of the dry season each year, when elephants roam in search of water, Selinda is often home to as many as 9,000 elephants!
Selinda Reserve is the springboard for an enormous "no-hunting elephant" sanctuary that will connect Chobe National Park and Moremi Game Reserve in northern Botswana. Eventually this sanctuary will grow and expand west to Namibia's Caprivi Strip, northwest to Angola's Luiana Partial Reserve and north into Zambia's Sioma Ngwezi National Park. The next phase of this ambitious plan is to ensure that more territory comes under formal conservation protection, creating, in the long term, massive stretches of land allowing elephants free and unfettered access to their ancient migratory routes.
Just a few years ago, when Great Plains Conservation took over the Selinda Reserve, 80 percent of the total area was being used for trophy hunting. On the first day of the tenure the new leaseholders banned all hunting. Since then, in a mere six years, there has been a tremendous positive change in the diversity, density and disposition of the wildlife. The entire region now seems to breath a deep sigh of relief as guests can share the sight of elephants now calmly quenching their thirst as they move through the reserve.
COMMUNITY INVOLVEMENT
Instead of paying fees based on the number of guests, camp owners compensate the locals each month, regardless of occupancy. In exchange for these guaranteed payments, tribal landowners agree to create and maintain a viable and sustainable level of conservation to ensure wildlife can prosper.
ACTIVITIES
There is no set routine at Zarafa. The camp is small enough to allow for flexibility when it comes to activities. From experience however, camp management recommends that wildlife activities be conducted when the wildlife are at their most active. Generally, the reserve is explored in the early morning and late afternoon into the evening. Midday siesta time can be spent viewing at one of the waterholes in an elevated blind. But then again, Zarafa Camp is so ideally situated in the heart of superb wildlife territory that often the best midday viewing could be from ones own tent!
Driving Safari
Wildlife and nature drives are Zarafa's primary activity. The driving safaris are conducted in open, 4X4 Toyota Land Cruisers that have been specially designed by and for Dereck and Beverly Joubert. Well-experienced and licensed guides drive guests in these rugged vehicles throughout the Selinda Reserve. They have all-around visibility, removable canvas tops and comfortable bucket seats.
Walking Safaris
Walking is encouraged and can be either a short walk from camp or as a full morning's activity. In either case very knowledgeable, licensed guides always lead guests.
Water activities
A highlight at Zarafa is cruising the lagoon aboard the HMS Zibadianja pontoon craft. This large boat is furnished with couches, a dining table and chairs. It is ideal for brunch and sundowner cruises while watching hippos, elephants and other wildlife as the sun goes down.
Dereck and Beverly Joubert
National Geographic Society Explorers-in-Residence and renowned filmmakers, photographers, authors and conservationists own Zarafa Camp and it is managed by Great Plains. The Jouberts spend as much as 10 months each year filming and photographing throughout the remote regions of Botswana, and when they heard about the availability of the Selinda Reserve lease, they decided that was an outstanding opportunity to step in and impose a much needed moratorium on hunting in the region. Their vision is to make this a better, greener, more viable planet where wildlife can find and expand its range. Zarafa is a place guests can visit and be inspired, and in turn inspire others to be a part of the natural world – not apart from it.
The Joubert films have been screened in over 50 languages, seen by more than a billion people and used extensively in schools and universities. One of their passions is their need and desire to create meaningful films, photographs and books that can influence the way all respond to the natural world. Their films have won for them prestigious honors including Emmys, Peabody and Jackson Hole awards. Some of their award winning films including 'Ultimate Enemies', 'Relentless Enemies' and 'Eye of the Leopard' were filmed around Zarafa Camp. National Geographic Magazine readers have seen Beverly's extraordinarily skilled photographic talent. She is one of the few female photographers to have ever been published on the cover of that world famous magazine.
Their mission in life is conservation. Their films are a means of revealing the stunning beauty and spiritually satisfying value of nature, especially wildernesses in Africa. For further information and to order a DVD or book, please visit the Joubert website: www.wildlifefilms.co
WILDLIFE
One of Africa's most endangered predators, the wild dog, is usually resident and the Selinda packs frequently make their dens not far from the camp. This area is home to massive elephant herds in dry season and boasts year-round populations of less common antelope like roan and sable antelope and eland. Lion are resident, so are cheetah and leopard. Other common species include buffalo that sometimes congregate in huge herds, giraffe, zebra, wildebeest, hyena, hippos, waterebuck, kudu, steenbuck, lechwe and impala. At night drives one might encounter civet, serval, honeybadgers, aarvark and aarwolf.
PHOTOGRAPHY
Situated in a world famous documentary making location, Zarafa Camp features excellent predator viewing. The guides themselves often carry cameras, so they are familiar with the lighting and perspective needs of guests with all kinds of photographic equipment.
A unique feature at Zarafa is the complimentary camera equipment available in each tent for the exclusive use of guests. The equipment includes a professional Canon 5D camera with 28-135mm and 100-400mm lenses. Guest can carry their personal memory cards or use the one provided. Photos taken when using the camp's complimentary camera equipment will be burned to a CD by camp personnel when using the card provided by Zarafa. Each tent also receives complementary use of Swarovski HD binoculars.
Discover more places to stay