DUBA PLAINS CAMP
IN THE HEART OF THE OKAVANGO DELTA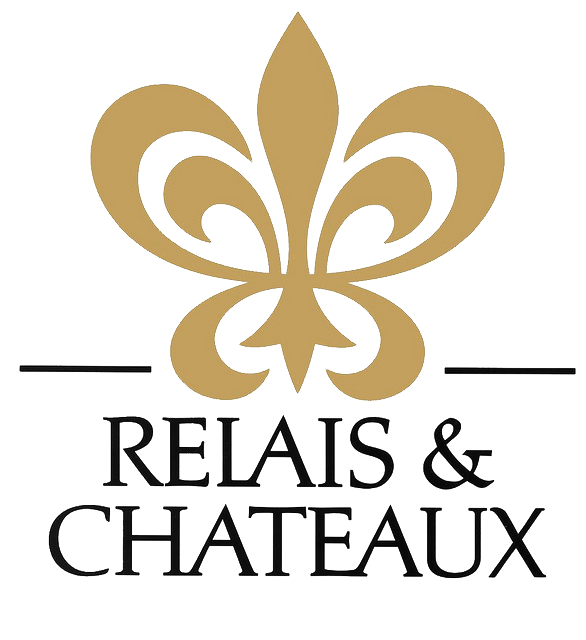 Venture out into the Duba wilderness in the northern part of the Okavango Delta, a wildlife connoisseur's getaway in a magnificent landscape. This prolific wildlife area is the base of many famous wildlife documentaries by National Geographic filmmakers Dereck and Beverley Joubert.
The brand new renowned Duba Plains Camp reopened in 2017, offers safari exclusivity. It is small, intimate and luxurious, and one of the Okavango Delta's most remote camps, located in the furthermost reaches on the private Duba Plains Reserve, north of the Moremi Wildlife Reserve. The camp is built on an island shaded by large ebony and fig trees, surrounded by expansive plains that flood seasonally – usually from around May to early October each year, depending on the arrival of the rains to the north.
Duba is in an ideal location to offer some of the most exciting of safari experiences, wildlife and birdlife here is abundant and very impressive. And you will get amazing opportunities to witness the unique African wildlife up close, and in privacy, as this is the only camp in a 77.000-acre private concession, a matrix of palm-dotted islands, flood plains and woodland.
Duba Plains Camp is open year round.
ACCOMMODATIONS
This intimate camp offers 5 bespoken tents, in addition to a separate 2-bedroom suite aptly named the Duba Plains Suite, all designed by Dereck Joubert to blend into the forest and to take advantage of the shapes and textures of the shade but also to evoke the old classic African safari style of the 1920's high-end expeditions.
The tents are raised on recycled railway sleeper decking and offer you as a guests amazing views of the surrounding floodplain and the steady stream of wildlife parading past. Each tent has a lounge area, with a place to write and do your photographic downloads, as well as the opportunity for private dining in your tent. There is also a private verandah and beautifully appointed, luxurious en-suite facilities indoors, as well as outdoor showers in each guest tent. Ceiling fans, an environmentally friendly air-conditioning system over the guests' bed, and careful tent design maintain a comfortable climate for rest and relaxation. You will be able to enjoy your own private plunge pool and outdoor under cover day rest area in between safaris.
The Duba Plains Suites is an intimate, two room exquisite tented villa that cater for a maximum of four adults and one child sharing, in two separate bedrooms. A stay at Duba Plains Suites include the services of private host, chef, game drive vehicle and guide. The Duba Plains Suite successfully retains a clearly African feel, while balancing that delicate relationship between personal and informal, and romance and adventure. 
The main area consists of a large raised dining room, and comfortable lounge with private dining areas, wine cellar and library, with ample space for you to be private or join fellow travelers should you wish.  The camp's center-point is the gathering place of all bush experiences – an extended deck into the delta under the giant ebony trees. Duba Plains Camp have executive chefs, a hand-picked wine list and boasts a cellar of a few hundred bottles of wine from friends of the Jouberts – winemakers who tell their story beyond the bottle, conservationists, people who have a community they support or something they give back besides being on the Great Plains Wine Selection for the quality of their wines.
Community
Duba Plains has developed a model that creates maximum benefit for the community nearby with lease funds, jobs and other projects like the Big Cats Caring for Communities, Lamps for Learning (solar jars) Conservation Camp for Kids. This partnership ensures that the communities receive tangible and substantial benefits from wildlife conservation. A visit to Duba directly supports the communities of northern Botswana. Duba Plains Camp, and the Kwedi Reserve, where it is located, is part of a joint venture partnership between Great Plains Conservation and the Okavango Community Trust, the representative body for five villages in the Okavango Panhandle. This partnership ensures that these communities receive tangible and substantial benefit from using their ancestral land for wildlife conservation. Botswana is a leader in such partnerships, and Great Plains Conservation's working relationship is a testament to this long-standing example of success in this area.
ACTIVITIES
This is the place that the owners, and National Geographic filmmakers, conservationists and explorers, Dereck and Beverly Joubert, chose for their home base. Great Plains Conservation is the only operator on the concession, thereby offering you as a guest the ultimate opportunity for private wildlife sightings.
Game drives, both day and night, take place in some of Botswana's most coveted vehicles. Three of Duba's unique Toyota Land Cruisers are aptly named 'Swamp Vehicles' due to their extra-high suspension and huge tires – designed to traverse the floodplains and channels of the concession in comfort.
Driving Safaris
While the focus remains on the most comfortable times of day, early to mid-morning and late afternoon to evening, for drives, it is not uncommon to spend full days out in the field, having brunch or even dinner delivered to the vehicles. Duba's schedule is extremely flexible and you are encouraged to create your own itinerary according to your interests. Should you like, safaris will continue into the night in search of nocturnal species.
Walking Safaris
Guided game walks with licensed, armed guides are available, and these can be combined with boat cruise or game drive.
Water Safaris
Duba Plains Camp is a combination activity based camp, allowing you to explore the Okavango Delta's permanent channels by boat, when water levels allow, this is truly an invigorating, yet peaceful experience, allowing for wildlife and birding viewing from the boat.
WILDLIFE
Duba Plains Camp offers extraordinary wildlife experiences, renowned with regular sightings of a diverse range of species, including large herds of Red lechwe along with greater kudu, tsessebe, buffalo, warthog and blue wildebeest that dot the plains and even giraffe, which in previous years has been a rare sighting. Elephant trudge through the delta and are regularly seen, and hippos and crocodiles inhabit the deeper channels. In this area one can often find productive hyena dens that provide great opportunities to see litters of cubs. Leopards are also common on many of the forested islands. Nocturnal species such as Brown hyena can be sighted as well, along with civet, serval, African wildcat, honey badger, springhares, aardvark and aardwolf. Wildlife is a regular sight right in camp. Birds abound, and the area is reputed as a birdwatcher's paradise. Okavango 'specials' include the rare Wattled crane and Slaty egret, Martial eagles, Marsh owls, Pel's fishing owl, White-backed night heron, Violet-eared waxbills, Southern ground hornbills and Pygmy geese.
PHOTOGRAPHY
Duba's unique Toyota Land Cruisers are open-sided, canopied and customized for photographers with fold-down screens, raised roofs, photographic bars and multi-plug invertors. With just four to six guests each, keen photographer who require special arrangements, or custom routines, are encouraged to book private vehicles for sole use of a vehicle or full day drive with picnic.
During a day at Duba, one can spend hours with a single pride of lions watching tiny cubs playing with their mother, aunts and siblings. Other days one may choose to roam the plains absorbing the splendor of large herds of Red lechwe running through and around the channels, or small roaming herds of elephants. A photographer's dream to spend time with wildlife in privacy with no other vehicles around.
Relentless Enemies: Lions & Buffalo
Dereck and Beverly Joubert, acclaimed filmmakers and photographers, spent three years among the prides of lions and herds of Cape buffalo on Duba Plains. Their time and commitment resulted in the National Geographic Society book and documentary, Relentless Enemies: Lions and Buffalo. Through their passion, they share some gripping images and relate amazing episodes of these powerful beasts. Both the book and documentary focus on the endless struggle and interaction of great predatory cats hunting in the heat of the day, stalking their quarry, the great Cape buffalo, through the plains and water, against all odds. For further information and to order a DVD or book, please visit the Joubert website: www.wildlifefilms.co
Discover more places to stay