AFRICAN ART EXPERIENCE
FROM TRADITIONAL ARTIFACTS OF
ANCIENT CULTURES TO THE CUTTING
EDGE WORK OF TODAY'S INNOVATIVE ARTISTS
South Africa's art museums and galleries offer visitors a wealth of artistic treasures. Visual arts have a rich history in South Africa, home to some of the most ancient and beautiful art in the world – the rock art of the ancestors of today's San Bushman.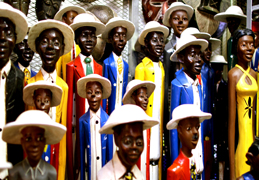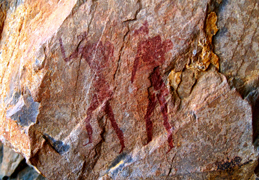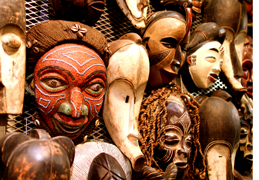 ©starsofafrica.se
The contemporary art scene, with its dynamic and innovative approach, is no less exciting – with a host of diverse and challenging contemporary artists producing influential and notable works. During the oppressive years of apartheid rule in South Africa, not all artists had access to the same opportunities, but far from quashing creativity, these limited options gave rise to a host of alternatives that made the art world a progressive environment for social change: alternatives such as studios, print workshops, art centers, schools, publications and theatres open to all races; underground poster workshops and collectives, and commercial galleries that supported the work of black artists.
CAPE TOWN
Zeitz MOCCAA
The world's largest museum dedicated to African contemporary art. The museum, named in honor of the renowned Zeitz Collection, and which opened to the general public in September 2017, showcases cutting edge modern art from Africa, in over 100 galleries spread over nine floors. In addition to the permanent collection, there are centers for photography, performing arts and the moving image, a dedicated arts education center with a curatorial training program, and a costume institute. 
At long last, the best of African art can be found in Africa. Already set to join the world's leading contemporary art museums, Zeitz MOCAA, on the Victoria & Alfred Waterfront in Cape Town, houses the largest and most significant collections of contemporary art from all Africa.
Traditionally, African art has been stealthily exported from the continent and dispersed among museums and collectors all over the globe. But now, this new cultural institution, created in the historic, unused Grain Silo at the Victoria & Alfred Waterfront in Cape Town, aims not only to showcase the art of Africa, but also to further the development of art on the continent through the acquisition of new artworks and a strong educational focus.
This cutting-edge project captivates the imagination of internationally acclaimed architect, Thomas Heatherwick, who is responsible for the unique architectural redevelopment. As the most visited site in Africa, with over 24 million visitors annually, the Victoria & Alfred Waterfront is the perfect venue in which to share the cultural artifacts and ideas of Africa with the world.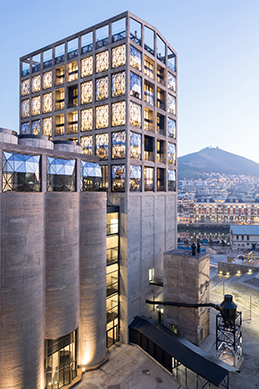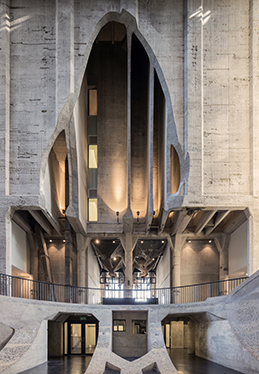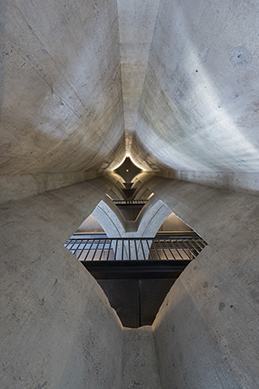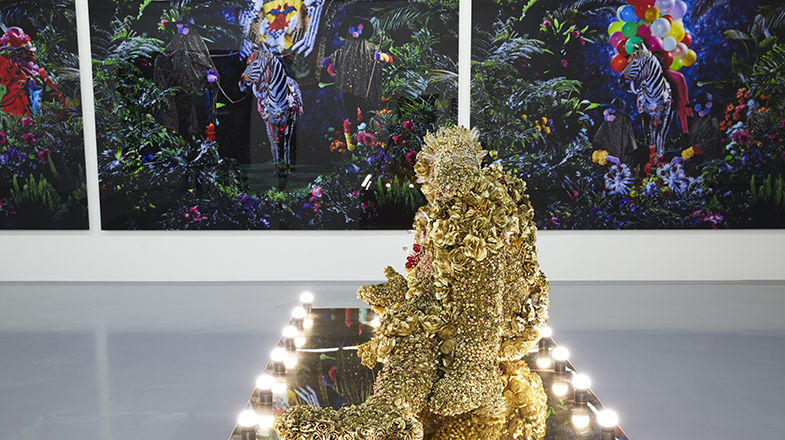 The Executive Director and Chief Curator of Zeitz MOCAA is Mark Coetzee, who, for several years, has been the Cultural Specialist of the Zeitz Foundation and Curator of the Zeitz Collection. In his words: "Zeitz MOCAA will constitute a re-imagining of a museum within an African context: celebrate Africa preserving its own cultural legacy, writing its own history and defining itself on its own terms."
The concept, which is the brainchild of Jochen Zeitz, former CEO of Puma, focuses on collecting, preserving, researching and exhibiting the very best of contemporary African art, and will include his private collection, which he has generously committed to donate to the museum in perpetuity. His commitment also extends to include underwriting the running costs of the museum and providing a substantial budget, which will allow for the acquisition of new important artworks over time to ensure the collection reflects the status of a prestigious international museum.
German born businessman Jochen Zeitz explains: "Over the last two decades, Africa has played an important role in both my professional and private life. My collection has been strategically built up over many years, specifically with the goal to create an internationally relevant public contemporary art museum in Africa. After considering many cities across Africa, I am excited to partner with the Victoria & Alfred Waterfront in Cape Town. It is an iconic location in an iconic city, and will be situated in a historic landmark building. This will make my collection accessible to a local, national, continental and international audience."

 
A visit to Zeitz MOCAA in Cape Town, in combination with a remarkable stay at Jochen Zeitz Segera Retreat in Kenya, adds an incredible dimension to any African travel. The Retreat is a satellite of the Zeitz MOCAA where a selection of his extraordinary African collection is on display in a beautiful botanical garden in the middle of the African wilderness.
Ellerman House Art Collection
Ellerman house is distinguished from other elegant boutique hotels in South Africa by the Ellerman House Art Collection – an impressive private art collection including old masterpieces and modern contemporary works. It is one of the finest collections of original South African art, with originals dating back from the turn of the nineteenth century to present day. A recent addition is the opening of the magnificent Ellerman Contemporary gallery, which provides guests with a glimpse of the outstanding talents of contemporary South African artists, which complement those of the Masters in Ellerman House. The contemporary art gallery features a collection from some of South Africa's most talented younger artists, now bursting onto the international stage with the emergence of their country from its troubled past.
Ellerman House and its art and gallery are exclusive to guests only; none of the art is for sale – it is shown purely for enjoyment, which adds to the exclusivity of the experience.
www.ellerman.co.za
JOHANNESBURG
CIRCA
Circa in Johannesburg is a place where one can enjoy music, films, lectures, natural history exhibits, and South African art. From quite an early stage in its conception, it was evident to the architect, Pierre Swanepoel, that Circa should be a place in which to enjoy the best contemporary art Johannesburg has to offer, and, consequently, it would therefore need to function as a cultural gathering place.
One can say that Circa is "a small building, with a big attitude". While its main function is as a place in which to conduct business, it takes advantage of its prominence to create an interest in art. It does so by forming a community landmark and reference point that emphasize the importance of art, in an unexpected urban environment, and by merging with its surroundings, such as the existing Everard Read Gallery, while still functioning autonomously.
Circa integrates with the city and offers a wide variety of facilities, like a coffee shop and bookshop, which are housed on the open ground floor, spilling onto the sidewalk. It contains exhibition spaces for crafts and mixed media, and meeting places for public events and small private functions. The space between the galleries creates an opportunity to enjoy and exhibit large-scale sculptures – much like a sculpture garden, park or square – thereby making more of the shared public space. The building is owned by Mark and Christine Read, owners of the enduring Everard Read Gallery.
Everard Read Gallery
Southern Africa's most famous commercial art gallery was established in the young mining town of Johannesburg in 1912. Over the years, the gallery has grown in size and sophistication with the emergence of Johannesburg as Africa's business and financial capital. The building, an outstanding example of post-modern architecture, has become a much admired landmark. Surrounding a charming 1920´s house, which is the gallery's administrative centre, is a curvaceous structure comprising sculpture courtyards and four exhibition areas of various proportions with clerestory windows that ensure abundant daylight. The sculpture courtyards and indigenous gardens draw the outdoors in. Everard Read has become synonymous with the finest art emanating from Southern Africa. Many of this region's most celebrated painters and sculptors, both traditional artists of the past and emerging talent, exhibit with Everard Read.

www.everard-read.co.za
Gallery Momo
A distinguished art gallery for contemporary art, which was launched in the 2003, with the aim being to provide a platform for young artists. The gallery is now a vibrant centre in the contemporary art world with exhibits of various art forms ranging from photography and sculptures to paintings and sketches by established artists. It is a haven for contemporary art.
Goodman Gallery
Is at the forefront of contemporary art in South Africa. Its focus is on artists from South Africa, the greater African Continent, and other countries that engage in a dialogue with the African context. The gallery has a long history in South African art, established by Linda Goodman (now Givon) in 1966 and, from the outset, supported and encouraged artists to exhibit despite the strictures of apartheid. It was involved in the seminal Art Against Apartheid exhibition in 1985 and held shows that spoke out against the repressive apartheid regime. In 2008, Givon sold the gallery to Liza Essers who has brought several new artists into the Goodman fold, and has maintained a strong international connection for the gallery.
www.goodman-gallery.com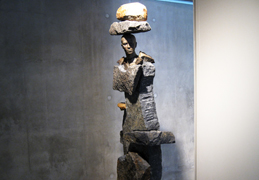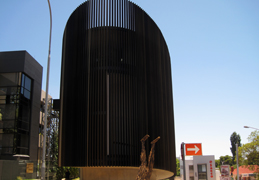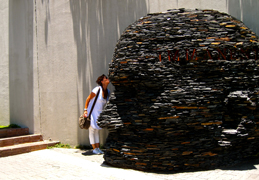 ©starsofafrica.se
KENYA
Zeith Collection at Segera Retreat
African contemporary art is an integral part of Segera Retreat, providing a truly unique experience to view the breadth of African art and culture in these lush beautiful surroundings. The Zeitz Collection is considered one of the leading collections of contemporary art from Africa and the Diaspora in the world today. With its evocative collection of artworks, Segera offers guests a true cultural safari, bringing together monumental bronze, stone and steel works, land and earth art, outdoor projections, site-specific interventions and strives to represent a broad spectrum of indoor and outdoor projects.
While many pieces from the collection are regularly exhibited in museums worldwide, much of the collection is distributed over the 50,000 acres of Segera Retreat, available to guests in their private villas, in common rooms, throughout Segera's gardens, and in the restored stable gallery. Approaching the entrance to Segera, whether by air or by car, you are greeted by a site-specific, specially commissioned land art installation that tells the story of time and African migration.
Performance pieces revolving around sustainability, conservation and peace efforts in Africa are also presented regularly in many of the Retreat's venues. An interpretive tour of the private Zeitz Collection is one of the cultural highlights at Segera where leading and emerging artists from across Africa are showcased in a series of changing exhibitions organized by world-renowned curator, Mark Coetzee.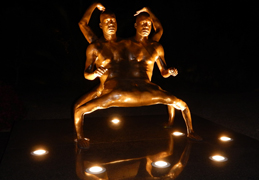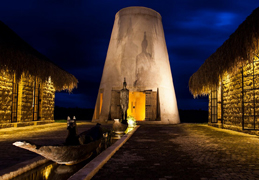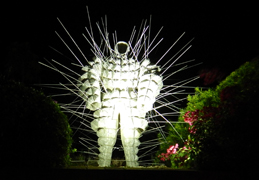 Segera's Artist Residency Program invites artists whose work engages with identity, history, geography, landscape or discourse of the African continent. It's an opportunity for artists to spend time in nature—a time for contemplation, research and the ability to engage with Africa not only from a Metropolitan point of view. Segera also offers artists in residence support so they can use their time at the Retreat to work through questions in their practice without the distractions of everyday life.
Visiting Segera when an artist is in residence offers guests an extraordinary opportunity to directly engage with Africa's leading artists. Through experiencing this inspiring environment together, including dining together, studio visits, artist's talks and other social activities, guests will be able to learn first-hand about the artist's work, their research at Segera, their studio practice and current issues artists are engaging in. This is a rare opportunity to be in the presence of individuals who are creating the history of art of our time.
Discover More Inspiration