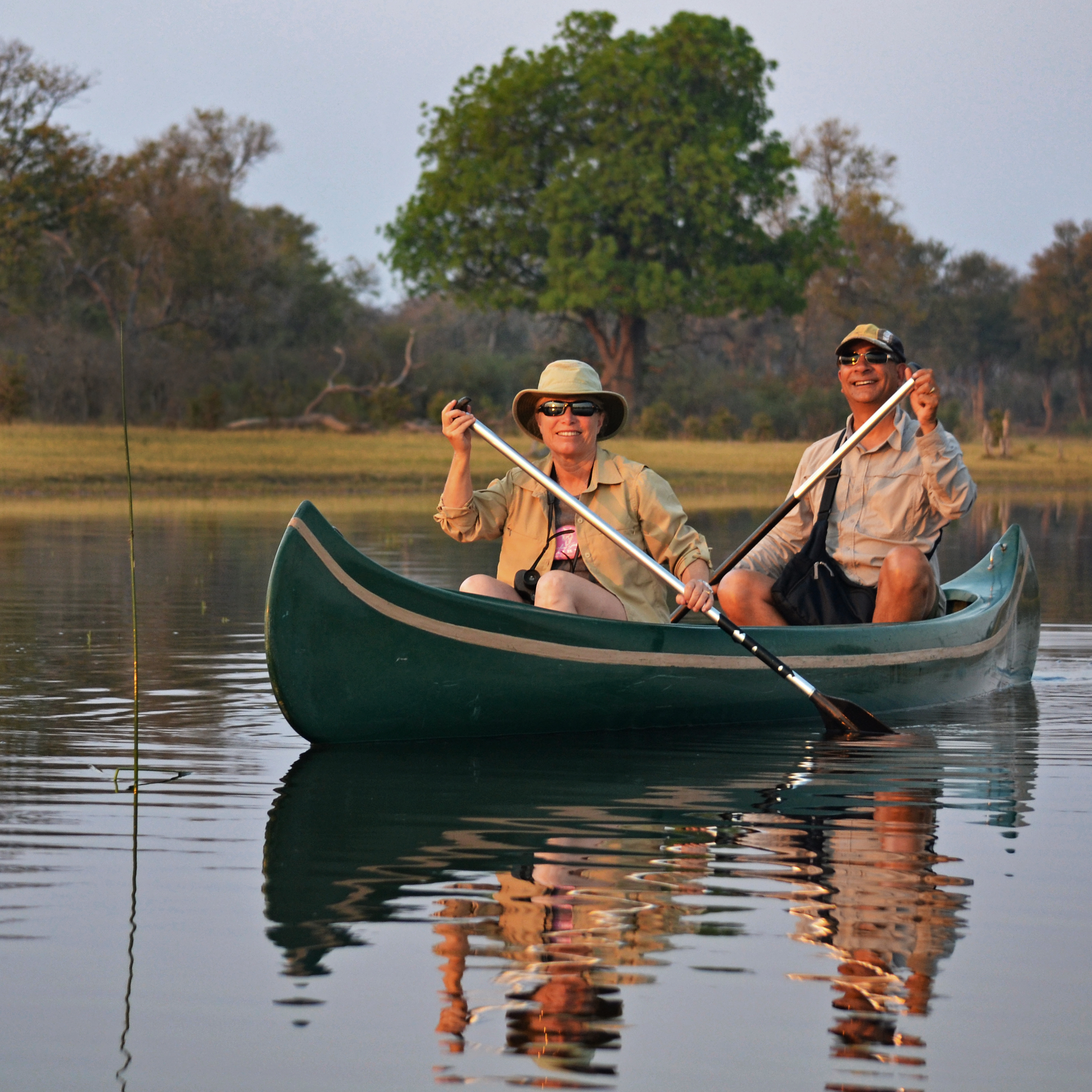 Yvonne & Bert Rankin, San Francisco - USA
SOUTH AFRICA, BOTSWANA, KENYA – LIFELONG DREAM SAFARI
It was a lifelong dream of ours to travel to Africa. With the guidance and inspiration of Anna at Stars of Africa, our dream became a reality. Every day was a new, exciting adventure. Anna listened to our thoughts regarding what we wanted to see, our interests, the number of days we could be in Africa, and took into account our energetic, adventurous spirit, then planned a trip that included every detail to make our trip perfect. She hit the mark in every way, exceeding our expectations. The best word to describe our experience in Africa is "Magical."
We started our adventure with a few days in Cape Town, a wonderful way to ease in to our holiday and explore this wonderful region after our 30-hour journey from California. We were so excited to travel to the Cape of Good Hope and experience South Africa's Winelands. We then flew to beautiful Botswana, and spend four action packed days at the Selinda Explorers Camp where the staff, accommodations and wildlife viewing were exceptional and so much fun. It was "glamping" at its finest!
Our journey then took us to Kenya, first to Ol Donyo Lodge in the Chyulu Hills Reserve where we were delighted not only by the incredible accommodations and charm, but also by the view of both the animals and Mt. Kilimanjaro right outside our room, as well horseback and bicycle riding on the plains. We moved on to the breathtakingly beautiful Angama Mara Lodge on top the escarpment of the Rift Valley, with spectacular views overlooking The Maasai Mara National Reserve. It was like being in paradise!
Anna planned every detail to make this trip perfect. All the accommodations she chose for us were amazing and unique, each lovely with exceptionally warm and attentive staff members, as well as outstanding guides. The food was terrific and plentiful. There was always someone to meet us whether at an airport or dirt landing strip. Nothing was left to chance. The trip could not have been better. 
Thank you, Anna, for planning a trip we will always cherish. We look forward to planning another African adventure with you soon!
What does other clients say