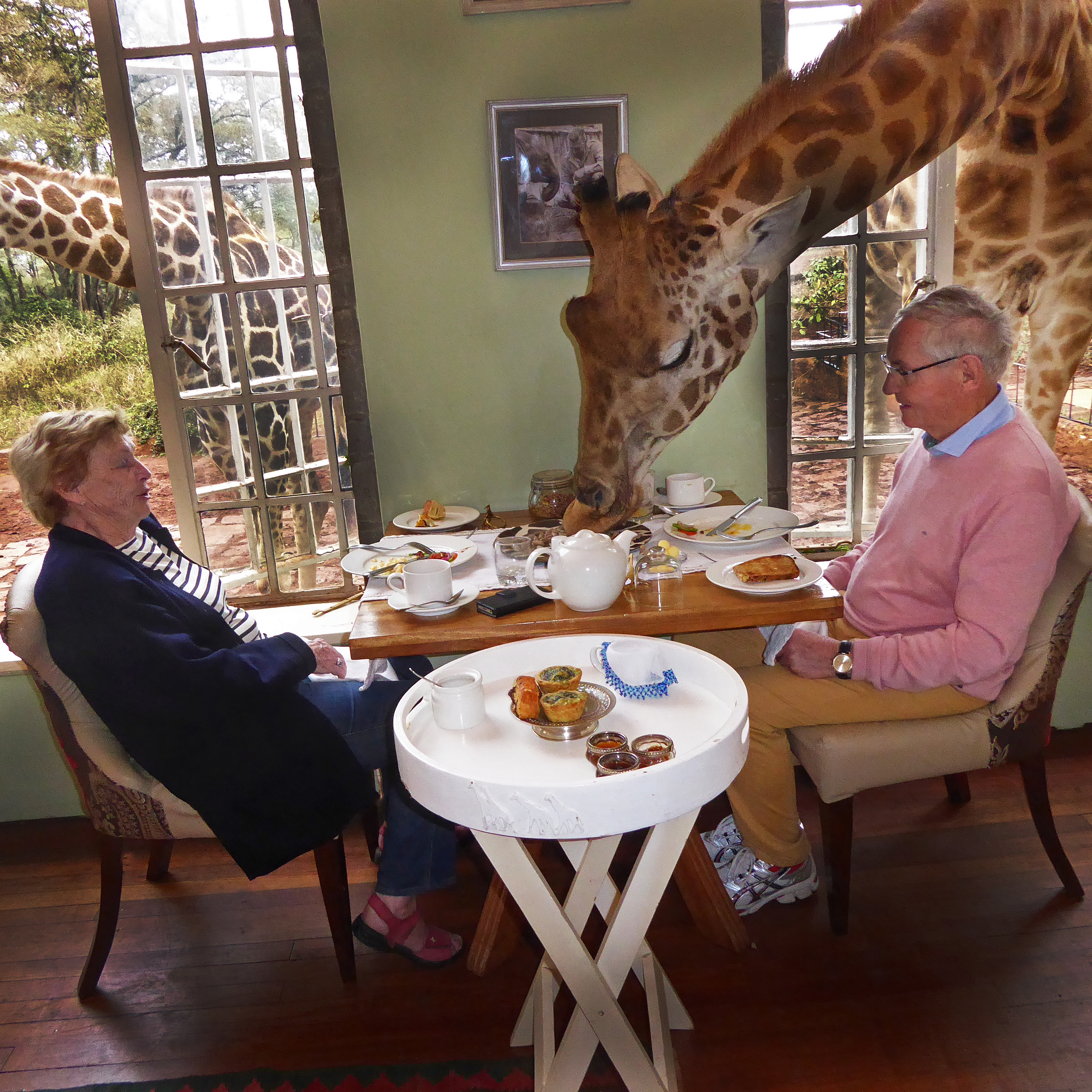 Maud & Claes Melin - Sweden
KENYA – 80th BIRTHDAY ADVENTURE
My wife Maud wanted only one thing for her 80th Birthday – to return to Kenya. I, of course, wanted to grant her wish, and turned to her sister, who travels to Kenya often, for advice. She immediately responded that if we wanted the best African consultant, and best possible African experience, we should contact Anna Leidenkrantz at Stars of Africa.
Initially, I had several options, but Anna with her vast knowledge and experience of Africa, along with her judgement and advice made me feel I would be in the best of hands. Thanks to Anna and Stars of Africa's arrangements, we had a wonderful, memorable and seamless Birthday adventure in Kenya. From the moment we stepped off the airplane in Nairobi on Maud's birthday, until we landed back home in Stockholm, filled with new memories of Africa to treasure, everything went smoothly and effortlessly.
We were warmly greeted by a friendly representative off the airplane in Nairobi, who Anna had predicted we would appreciate. Thanks to her, the port of entry and baggage claim procedures without a hitch, and we were able to move on to more appropriate birthday celebrations.
A birthday, never to be forgotten, was celebrated at the small and exotic boutique Hotel Giraffe Manor, and enjoying other activities in Nairobi. The day started off in style with a delicious brunch among endangered Rothschild giraffes, and was then spent at the Karen Blixen Museum and with the orphaned elephants at the David Sheldrick Wildlife Trust, where we had adopted an elephant, Roy, many years ago, which we had continued to support. He has since graduated and is now roaming freely in the wild at Tsavo. Back at Giraffe Manor, we indulged in champagne and a candelabra dinner in the warm company of other guests from all corners of the world. When everyone sang "Happy Birthday" to the birthday girl while the wonderful staff brought out a magnificent birthday cake, Maud was overjoyed! It was a long and very unique birthday, after which we fell asleep to the sounds of the African night – happy as could be.
We then spent a few days at the stunning Hemingways, and ventured into Nairobi National Park on an amazing safari. Our last safari was 25 years ago in the Maasai Mara. We had not expected it to be the same, but our expectations were surpassed. Buffalos, lions hunting, various beautiful antelopes, zebras, wildebeests, giraffes, warthogs and even two endangered rhinos.
We returned home to Stockholm, Sweden, eternally grateful to Kenya and her beautiful people, who so generously shared their life stories with us, along with their beautiful wildlife and the conservation efforts in place.
We are so happy we turned to Anna for this very special birthday, and would highly recommend Anna and Stars of Africa for a trip of a lifetime: there is no one else we would consider using to organize a trip to Africa.
What does other clients say