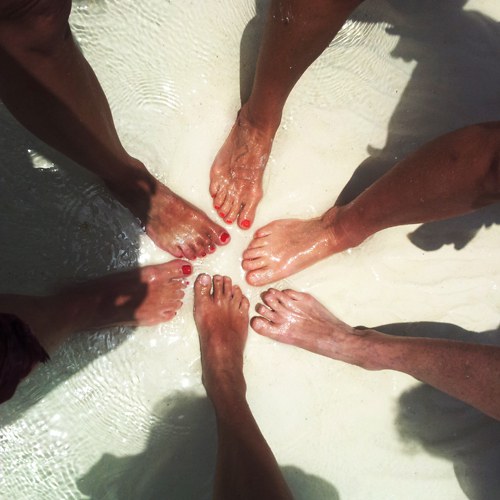 Lena Folkestad, Sophia Dewill,
Ann-Mari Seiz, Ann-Kristin Eriksson, Eva Möllborg,
Helena Löwen-Åberg - Sweden
ZANZIBAR – BEST FRIENDS
We are six women that are really good friends that go back a long time, as we were all approaching the age of 50 we thought this is something we really would like to celebrate together. We consulted Anna at Stars of Africa and she very quickly presented us with a suggested itinerary that was exactly what we were looking for. Thanks to her in-depth knowledge of Zanzibar and Stars of Africa's arrangements in detail, our journey celebrating life and friendship was seamless and became the fantastic journey of a lifetime we had dreamt of!
All the arrangements were made beautifully; stunning accommodations right by the Indian Ocean, delicious food and wonderful service – we were treated like Queens!

Anna had advised us to travel with an open mind, a fantastic suggesting that we all decided to follow.
We took some time to visit local villages, hospitals and schools. We went on local small sailboats out to the coral reefs to snorkel and discovered a beautiful world under the turquoise blue surface of the Indian Ocean. One highlight was to swim with wild dolphins in their natural environment – absolutely incredible! Best of all was to have the space and time to spend together in the most beautiful surroundings.
Our journey to Zanzibar enriched us in so many ways, and we now share memories of a lifetime and dream about returning to Africa sometime soon. We warmly recommend Anna and would definitely turn to Stars of Africa for future African Travel.
What does other clients say