THE GIFT OF TIME
ANGAMA MARA BLOG
Since sunrise, my Valentine and I have been on the road in our safari vehicle in the company of our guide Lemaalo, a young Kenyan who knows more about African flora and fauna than most guides we have ever encountered, and can read nature in a way that makes one wonder if he has a script.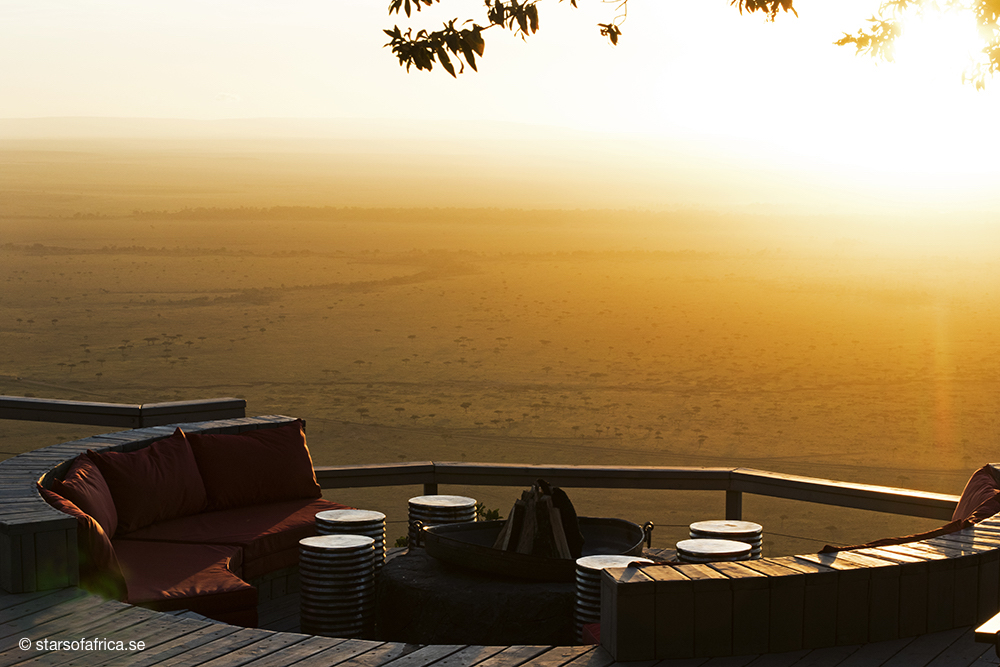 We are leaving the divine Angama Mara perched on top of the Oloololo Escarpment, on the edge of the Great Rift Valley, for a private all-day safari, across the Mara Triangle heading for Sand River on the Tanzanian border. Both our picnic breakfast and picnic lunch are packed and good to go.
Tony and I have been on numerous safaris every year for the past 20 years. Arriving in the African wilderness, from big city life is always highly emotive. Modern society relies on instant high-tech communication, with everyone hyper-connected with smartphones, laptops, tablets, etc., working from anywhere, anytime.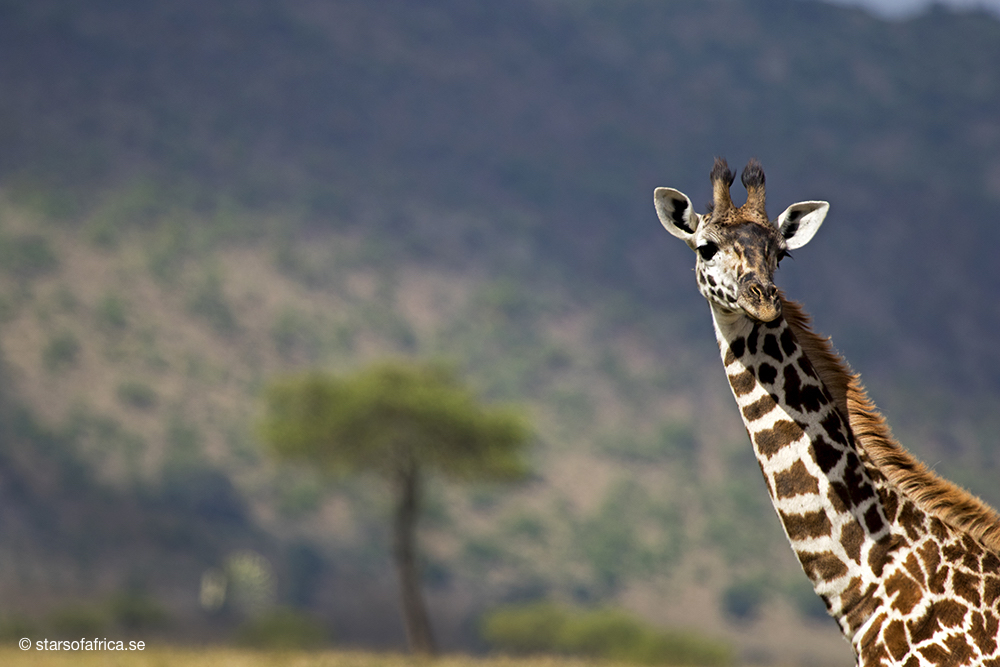 Allowing ourselves time for an all-day safari is one of life's most precious gifts – an uninterrupted day, with nature presenting herself at her pace. I could not think of a more romantic way to spend Valentine's Day, than to share this experience with my beloved husband, partner and best friend – all in one.
On a safari, our senses are on high alert. Sound and scents are intensified – our attention and focus are on entirely different things; be it an impala alarm bark in the distance, a fish eagle calling, or the delicate scent of the blossoming acacia trees. Our eyes, accustomed to staring at screens for hours on end, are met by a kaleidoscope of color, incredible vistas, abundant wildlife and endless plains. Looking up into a tree we spy a leopard: away in the distance, we catch sight of a miniature Kingfisher diving in a small creek, and a cheetah hunting on the plain.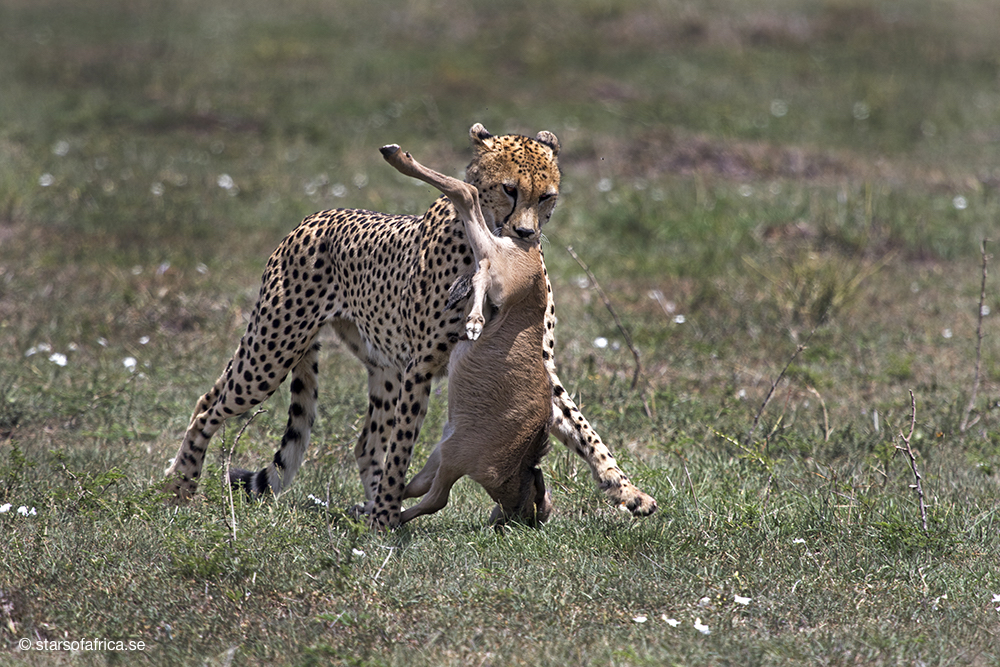 Lemaalo draws our attention to a large breeding herd of majestic elephants. We watch them humbly for quite some time reveling in one of the major advantages of having one's own vehicle – the absence of fellow guests hastily ticking off yet another species. As we turn our heads, we become aware of four endangered black rhinos standing not far from the vehicle, munching away at the underbrush.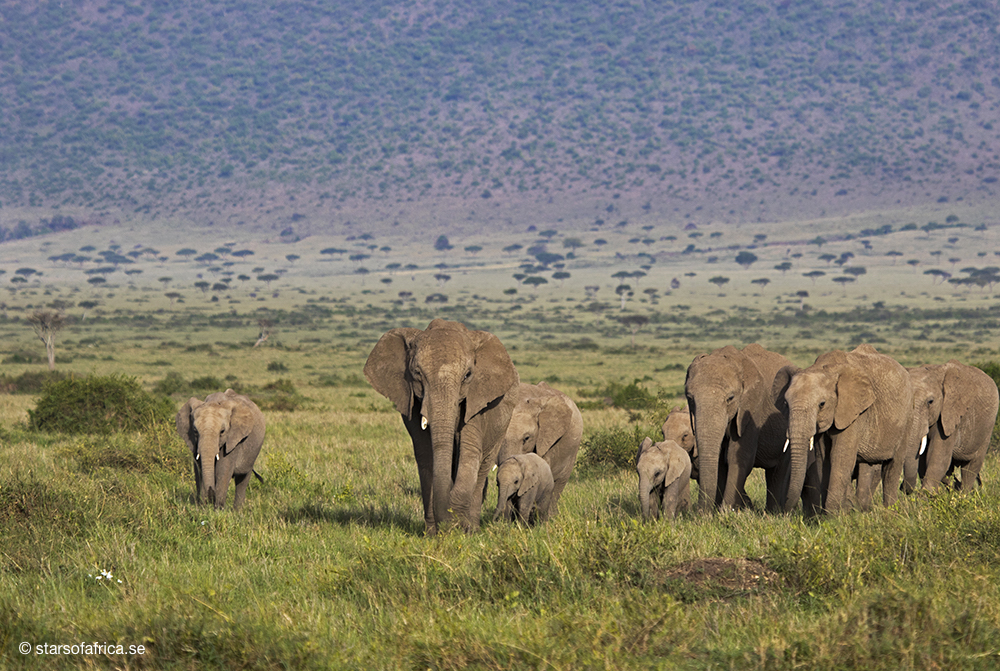 This is how it must have been way back then; when Karen Blixen and Denys Finch Hatton crossed the savannah on their romantic safari. I reach for my husband's hand, close my eyes – and truly become immersed in the moment.
We arrive at Sand River, with Tanzania across the way, in time for lunch after a most eventful morning. What a relief not having to return to the lodge to check emails and catch up on phone calls. Instead, we search for that perfect tree under which to picnic, and find ourselves in a storybook African landscape of tall grasses, majestic sausage trees and plains dotted with game. Lemaalo sets the table under the most beautiful of Balanites, and unpacks one of Angama's famous picnics, carefully composed with love and attention – the most delicious lunch ever. The wonderful staff must have been up in the middle of the night, baking bread, preparing, cooking, packing breakfast, lunch, snacks and drinks to last for our 12-hour safari adventure.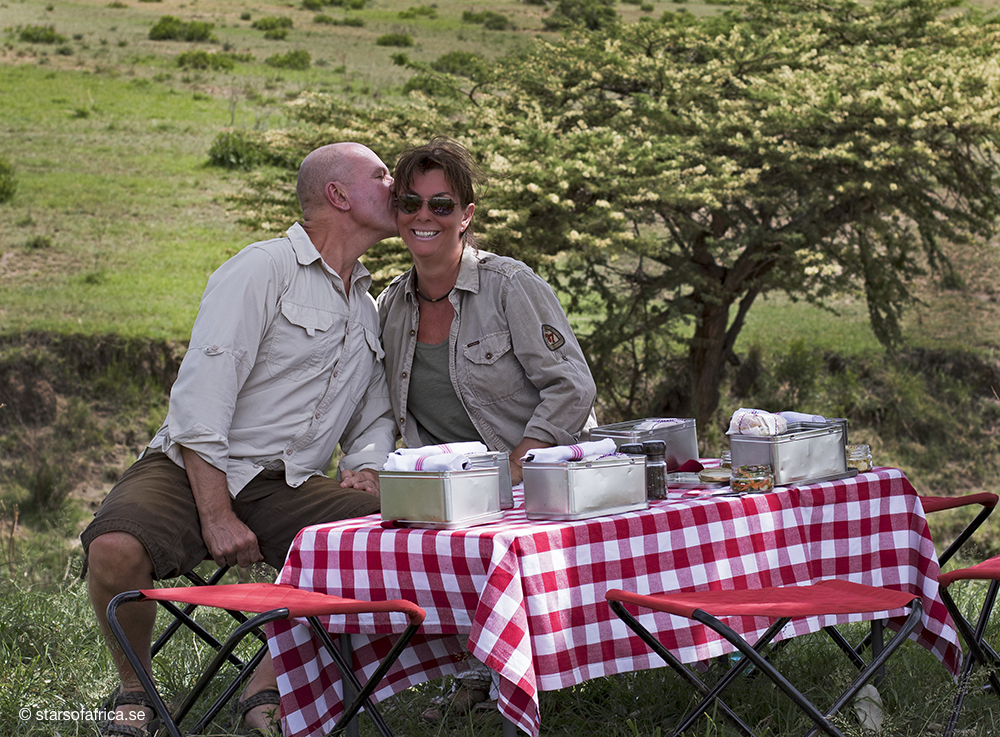 It is now midday, the sun is overhead and there are no lunch meetings to attend. Going with the day's rhythmic flow, we lazily relax under a tree, as do most animals at this time. As we sip our tea, Lemaalo nods towards a billowing cloud of dust on the opposite bank, drawing our attention to a large herd of Cape buffalo spreading across the plains. Returning to our vehicle, three male buffalos decide to cross the bank, passing so close we could smell their musky scent and see the raw muscular power under their hides.
We return by a different route, experiencing unforgettable sightings that will remain imprinted on memories, to be treasured for life, gaining in strength, power and texture as time passes. We need the wilderness – its energy, its inspiration and the sense of belonging – to give our lives a genuine perspective.
This safari gave us a sense of freedom as we moved through the untouched African wilderness; filled our hearts with joy, and restored our souls, as time ceased to exist.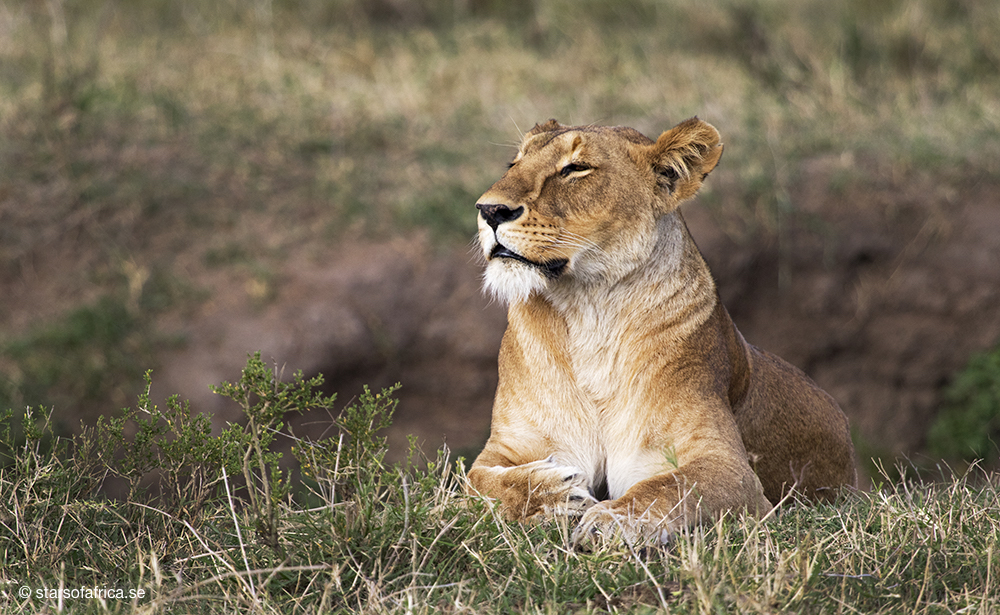 At sunset and scenes of the African night unfold; we drive up the steep hill to the top of Oloololo Escarpment – dusty, exhausted, but never happier. A warm family welcome greets us as we are taken to the boma to sit around the fire where sundowners are proffered and guests from all over the world gather to share stories in the African night.
As we sip our drinks, with Maasai warriors displaying their incredible jumping skills, we are deeply moved by the rhythm of an African day from dawn to dusk. The Kenyan savannah is one of the most mesmerizingly spectacular places on Earth to be truly enjoyed from sunrise to sunset.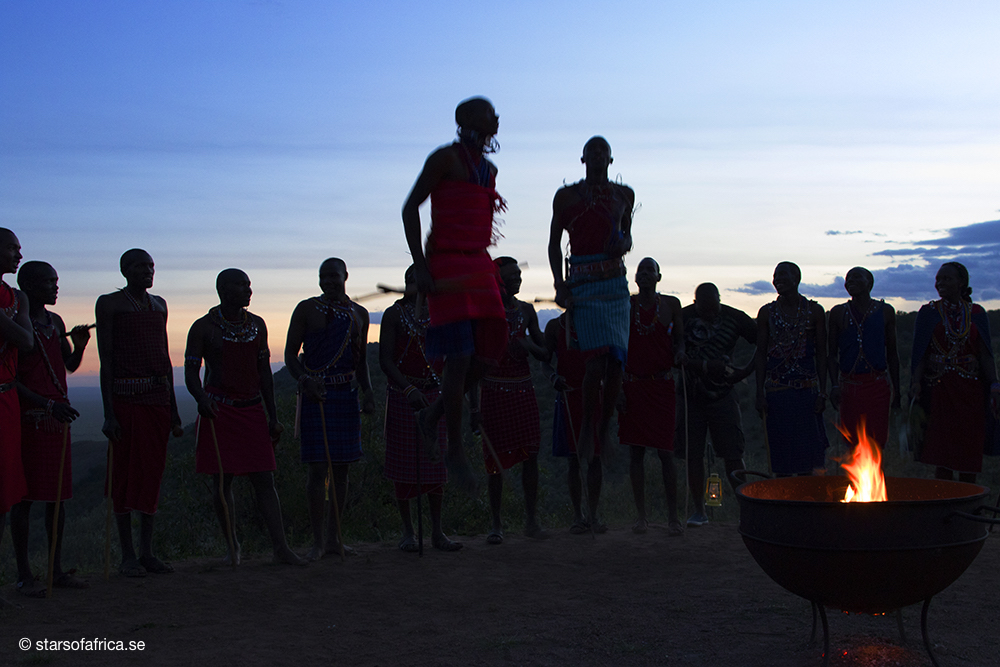 Then, as a final unique sighting – a little girl, wearing a wonderful combination of a white tutu dress and safari boots, joins the warriors in their dance against the backdrop of the fire, and we watch, magically enthralled as the sun sets over the escarpment.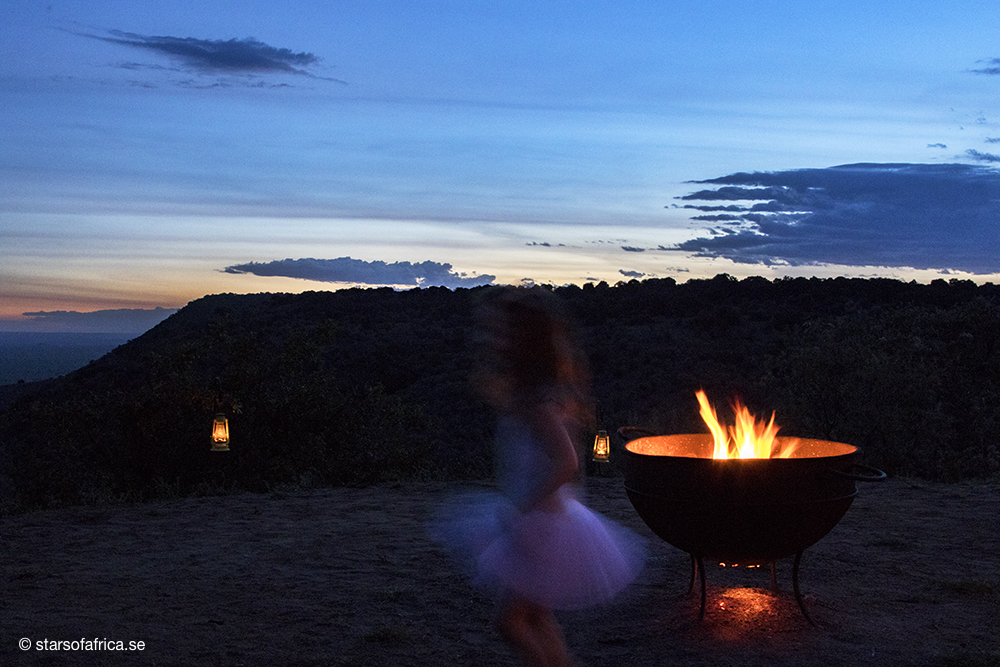 Angama Mara offers our favorite safari day: wake up just before dawn as the first rays of the sun light the skyline at the foot of your bed; a gentle knock announces the delivery of fresh orange juice and cappuccino; just as the sun rises the hot air balloons rise in the dawn light and float gently by; departure for the all- day safari is around 7 am, give or take; somewhere in the middle of nowhere a fig tree beckons for a picnic breakfast; trundle slowly down to the Tanzanian border and the lovely remote Sand River; lunch is served anywhere along the way; slowly head for home along the Mara River and be home by 06:30pm.
The finest safari day of all.
More News