HELICOPTER SAFARIS
AFRICA'S MOST EXCLUSIVE EXPERIENCE
Flying in a helicopter over Africa is a humbling experience as the vastness of the land stretches below and all around you, and the drama and excitement of the iconic African wildlife unfold – an extraordinary opportunity to explore some of the world's greatest natural wonders, allowing access to areas barely touched by man. A helicopter safari is a highly private and flexible journey into Africa that offers unparalleled access to a variety of unique habitats and wildlife. Your journey by helicopter will take you to inaccessible areas that would otherwise be impossible to visit. Exploring African wildlife, its mountains, lakes, deserts, deltas and forests, with pilots cum guides who always follow the most scenic routes, touching down at some remarkable locations, is a unique and most exclusive safari experience.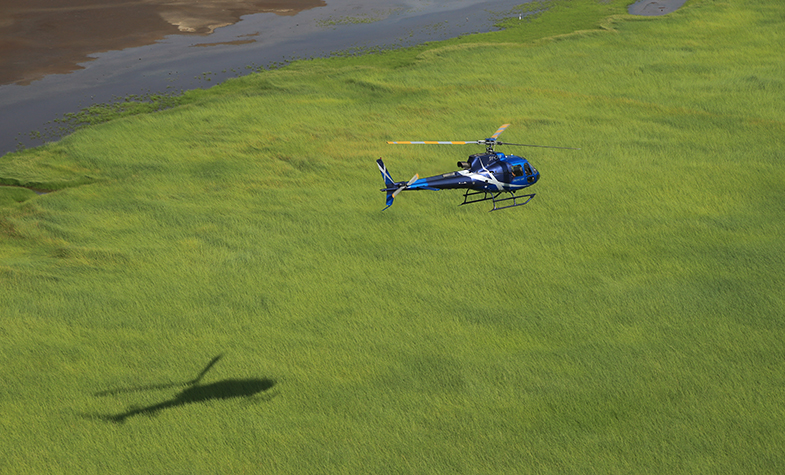 A helicopter's versatility and maneuverability make it ideal for photographers striving to capture unique images with compelling perspectives.
Stars of Africa arranges bespoke helicopter safaris for periods ranging from a few days up to a couple of weeks; from a few hours to simple scenic transfers between safari camps and lodges in Kenya and Botswana.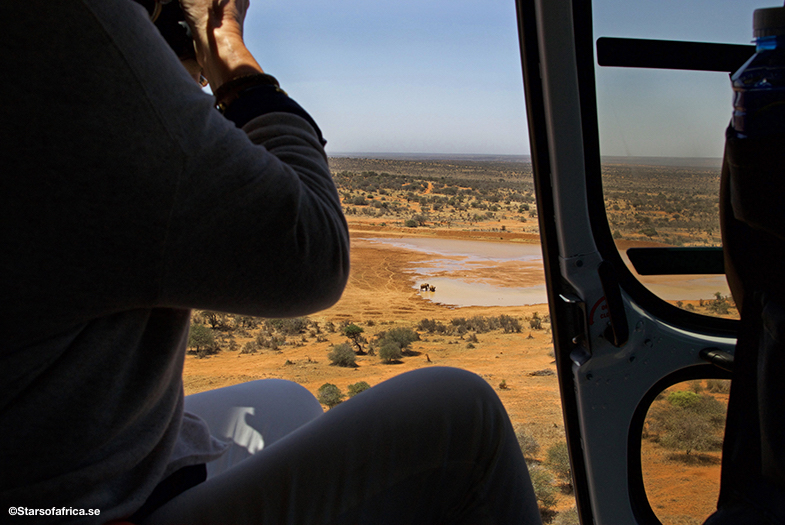 HELICOPTER SAFARIS KENYA
Kenya is a country of spectacular scenery, with a diversity of fauna and unique cultural wealth. A helicopter safari here is an extraordinary opportunity that allows you to experience a range of beautiful habitats. The people and their cultures, and the terrain of Kenya are hard to match, and many areas that would normally be extremely remote can be accessed seamlessly using a privately chartered helicopter. A helicopter flight over Kenya is nothing short of sensational, revealing a diversity of habitats that range from the flamingo shores of Lake Bogoria and the freshwater Lake Baringo in the Great Rift Valley, to the cradle of mankind on Kenya's Lake Turkana in the far north, round the majestic peaks of Mount Kenya, over the scorching deserts to the iconic open acacia savannahs.
A helicopter safari is conducted in your own private helicopter, which remains with you throughout, with carefully positioned vehicles as ground support while staying in the very best safari camps and lodges. Helicopter safaris in Kenya can include destinations such as Maasai Mara, the Chyulu Hills, Lewa Conservancy, the lakes in the Great Rift Valley and the deserts of the North.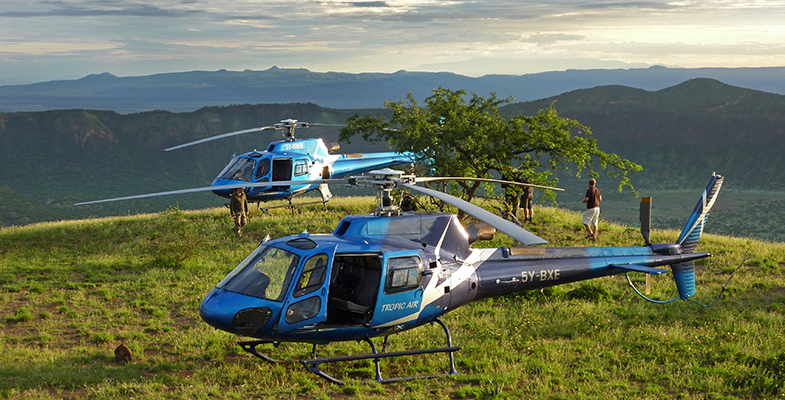 TROPIC AIR
Tropic Air, a leading air charter company offering supreme helicopter service within Kenya and East Africa, is our trusted helicopter partner in Kenya. Tropic Air, founded by Jamie Roberts, specializes in flying safaris and excursions, but are also involved in aerial filming and photography, geo surveys, search and rescue missions and wildlife conservation initiatives. The company is dedicated to anti-poaching enterprises, and whenever Mount Kenya National Park needs aerial assistance, they are proactive members of the quick reaction team. They also assist with wildlife collaring for GPS tracking as well as rhino darting. 
Ben Simpson, co-founder together with Jamie Roberts, of Tropic Air Helicopter, is one of Africa's most celebrated helicopter pilots. Tropic Air pilots fly daily over Africa – be it for wildlife control, anti-poaching, aerial filming for BBC, complex mountain rescue flights or high-end safaris. Their famous and influential passengers include US presidents, Hollywood stars and major leaders of industry. They have, however, also had rather unusual passengers, such as several baby elephants, a baby giraffe, and six gorillas which they flew one by one across the Congo.
Tropic air's famous pioneering exploits include establishing multi-country routes along East Africa's Great Rift Valley – all the way from Kenya's Lake Turkana to Ethiopia's wild Danakil Depression – and building helipads into the sides of the Congo's most infamous volcano. 
Tropic Air operates helicopter flights in Kenya, Ethiopia, Uganda, the Congo and Namibia.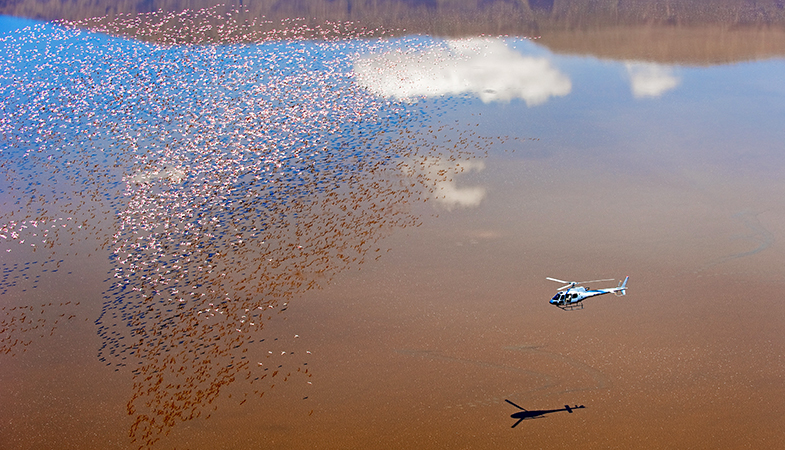 HELICOPTER SAFARIS BOTSWANA

Botswana is one of the most stunning places to go on a safari in Africa. Within it lies the magnificent Okavango Delta, the world's largest inland delta, Africa's most spectacular oasis, with UNESCO world heritage status – home to a diverse eco-system that supports a huge concentration of African wildlife, representing a true microcosm of the undisturbed African environment.
To fly by helicopter over the more remote parts of the Okavango Delta, only accessible by air, following one of the main tributaries that supply the breathtaking delta with its life source is simply breathtaking. Your private helicopter pilot cum guide will take you over destinations not accessible by any other means; and land on isolated lush green, tiny islands in a maze of sparkling channels and lazy lagoons.
Botswana's prolific wildlife is legendary, so it is no wonder it is one of the world's top destinations for photography-focused African safaris. Botswana's incredibly diverse eco-systems, from the fossilized saltpans of the Kalahari Desert to the emerald waterways of the Okavango Delta, offer a vast array of habitats and ample opportunities to capture images of Africa's legendary animals in action. 
Helicopter safaris in Botswana can include destinations such as: the Okavango Delta, Makgadikgadi Pans, the Chobe and Linyanti Rivers, the Selinda Concession and the Moremi Game Reserve.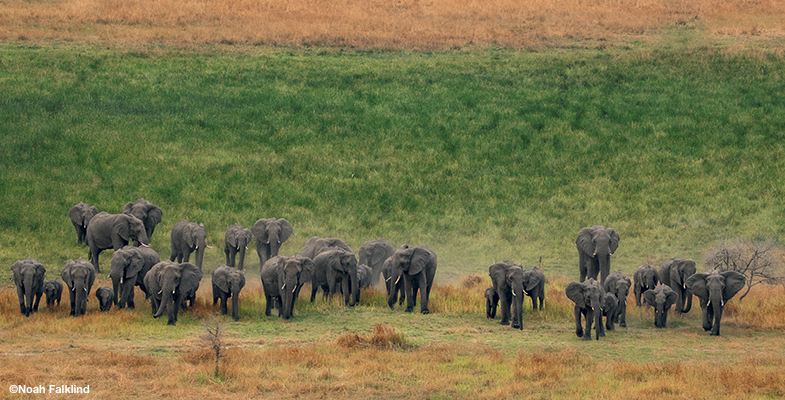 HELICOPTER HORIZONS
Our trusted helicopter partner in Botswana is Helicopter Horizons, based in the town of Maun, but offering helicopter services throughout the country. Helicopter Horizons specializes in helicopter safaris, but are also involved in special filming assignments, aerial surveys, remote medical assistance as well as wildlife conservation initiatives in the Okavango Delta, where they participate by tracking and monitoring from the air, and by providing assistance when tranquilizing, collaring and/or relocating elephants and rhinos.
Andrew Baker is the co-founder of Helicopter Horizons, the finest air charter service in Botswana. He has been flying this vast ever-changing landscape for over 20 years, delighting guests with bespoke safaris in the elusive wilderness of Botswana.
Helicopter Horizons team of pilots offers you the unique opportunity to view the Okavango Delta from above, where the immensity of its size will overwhelm and astound you. You will experience the flora and fauna of the African wilderness in all its beauty, with unobstructed panoramic views, from your seat. From the air, the sheer scale of the Okavango floodplains is magnificent and areas inaccessible by land are fully exposed. Each of the highly-qualified pilots is incredibly knowledgeable in the areas of wildlife and photography – making them invaluable guides on your journey.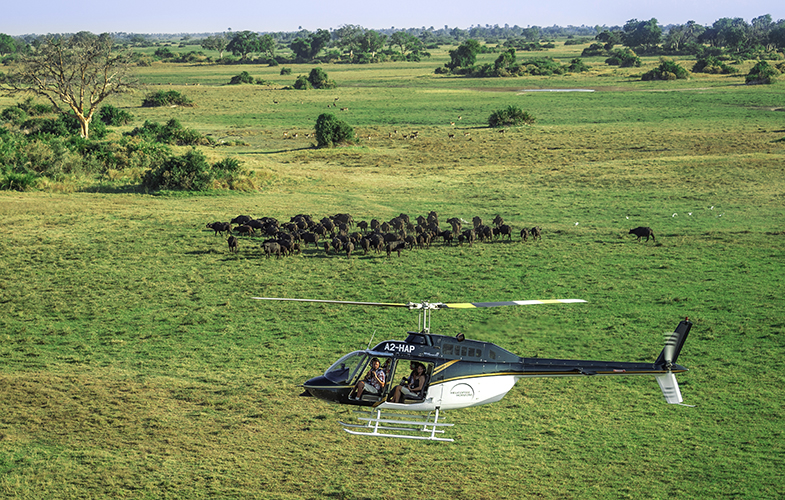 The state-of-the-art helicopter is an ideal choice for passengers wishing to undertake a photographic safari, as the ride is exceptionally smooth and the helicopter is effortlessly maneuverable. With the added option of removing the side doors, photographers can capture exceptional aerial photoshoots, while lovers of wildlife and wild places are guaranteed an exhilarating experience.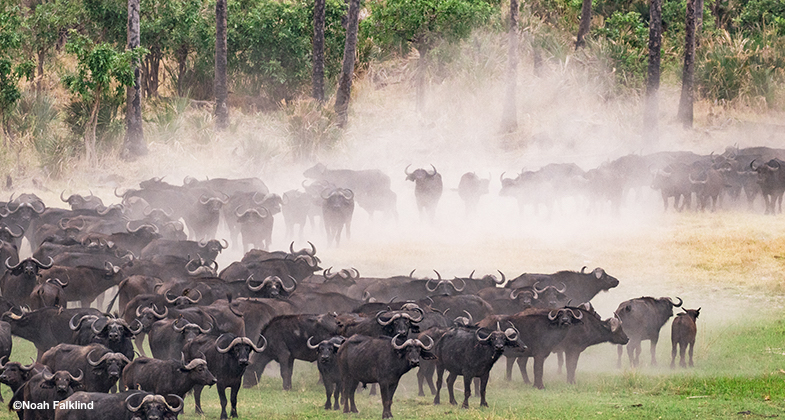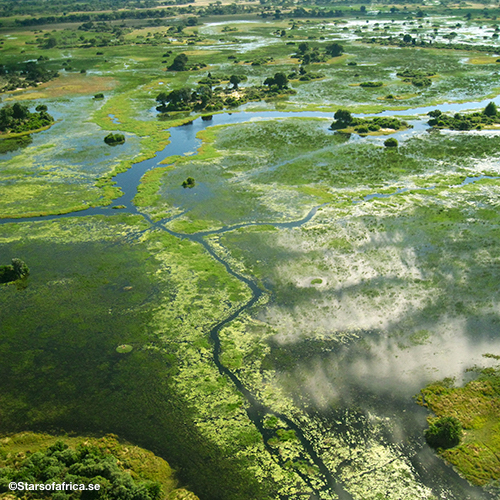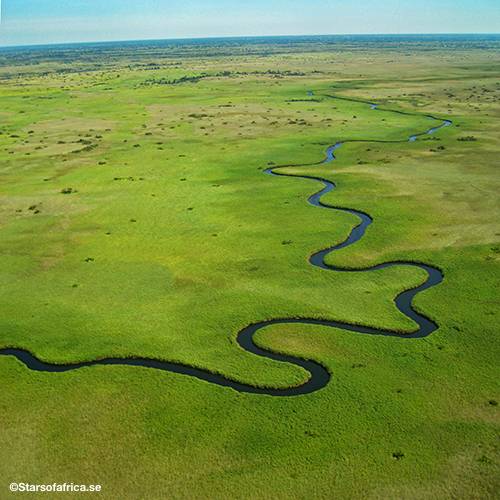 Discover More Inspiration